'Kill switch' smartphone bill dead on arrival in California Senate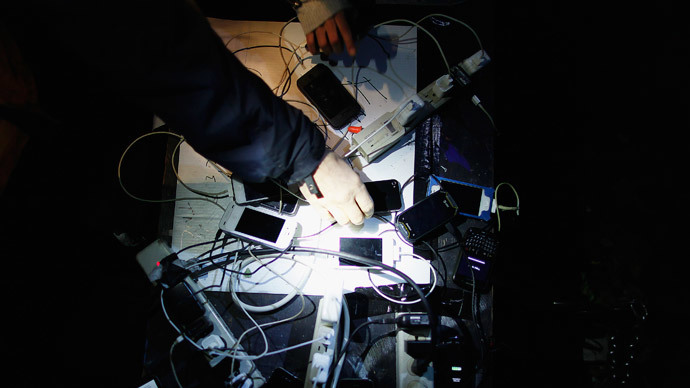 California lawmakers voted down a bill this week that would have forced cell phone manufacturers to pre-install a "kill switch" on every phone sold in the state, an initiative supporters deemed an obvious attempt to curb smartphone and identity theft.
The Senate bill was sponsored by Sen. Mark Leno, a Democrat representing San Francisco, but only received a 19-17 vote in favor Thursday, failing to reach the necessary 21 votes. It would have forced all of the major smartphone developers to include a switch in the phone that would render it inoperable if it was reported stolen.
The legislation was popular with law enforcement officials, with Sen. Leno at one point decrying the number of smartphone thefts as an "epidemic."
The Federal Communications Commission (FCC) has said that a smartphone or mobile device is involved in one –third of the robberies that occur inside the US. The situation is even more problematic in California, according to CNET, with a phone or tablet the target of over 50 percent of the thefts in San Francisco. Oakland thieves snagged a phone or mobile device in 75 percent of the time.
"This technology exists, and until it is pre-enabled on every new phone purchased, consumers will continue to be the innocent victims of thieves who bank on the fact that these devices can be resold at a profit on the black market," Leno told CNET, adding after the bill's failure that "The game is not yet over."
Other lawmakers were less generous, going so far as to accuse the senate of quivering in fear of irritating the biggest players in Silicon Valley by increasing their business expenses.
The CTIA, a trade group that lobbies on behalf of companies like Apple, Samsung, Google, Verizon, and others promised that the industry would soon debut its own "baseline anti-theft tool" will either come pre-installed or available as a free app for download. Proposals included giving consumers a way to remotely delete their information or disable the device on their own if it's taken.
San Francisco District Attorney George Gascon, though, was unconvinced.
"Today's decision by the State senate is disheartening, given the rampant rate of victimization," he said in a statement to the press. "This technology already exists, but it needs to be deployed in a way which doesn't rely on consumers to seek out the solutions and turn them on. That's all this legislation does, it takes existing technology and makes it a standard feature on all smartphones."
"With their no vote, 17 members of the Senate chose to protect billion dollar industry profits over the safety of the constituents they were elected to serve."
Members of the "no" voting bloc complained that the language of the bill was overly vague and could have affected other technology companies that build mobile devices without intending to. They said that the proposed kill switch is already available on a variety of models, yet the feature is only accessible via an opt-in method. Leno, Gascon, and allies including New York City Mayor Bill de Blasio and New York Attorney General Eric Schneiderman (both of whom are leading a similar fight on the other side of the US) have lobbied for a measure that would not rely on the companies announcing the opt-in to the public.
Gascon said that a Samsung subsidiary designed one of the original kill switch features, but pressure from the other carriers convinced Samsung to pull back the effort, galvanizing lawmakers.
"That's when we realized we couldn't do this without legislation," Oakland Mayor Jean Quan told CNET.
Meanwhile, the US Department of Justice filed a brief with the Supreme Court this week, backing law enforcement's ability to search a suspect's phone immediately to retrieve potential evidence.
That move seemed geared towards preventing an individual from erasing the contents of their device prior to the use of a feature such as a remote "kill switch," or in the case of Apple's iPhone, for example, an available feature to remotely lock a mobile phone.
You can share this story on social media: