TSA to pay $75k for banning breast milk at security check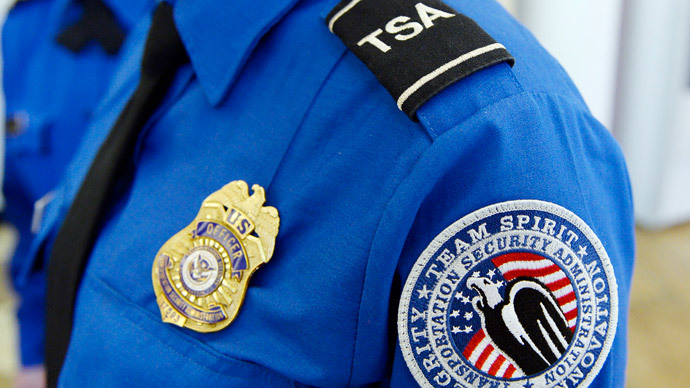 The Transportation Security Administration has agreed to pay $75,000 to a California woman for refusing to let her take bottles of breast milk through airport security in 2010, her lawyer said Wednesday.
Stacey Armato arrived at Phoenix Sky Harbor International Airport in January 2010 to fly back to Los Angeles, a flight she took once a week. According to blog Sustainable Mothering, the nursing mother "felt a bit of trepidation" because she had filed a complaint against the agency after the TSA had detained her the week before while they researched "whether she had a right to refuse to allow her pumped breast milk to be x-rayed."
"I was told to 'pump and dump,' asked why the milk wasn't clear, and asked where my baby was if it was really milk (traveling, working mom pumping doesn't usually have the baby with her)," Armato said about the initial incident. "After begging [the TSA manager] to figure it out, they finally let me through."
That day, Armato, who told the Associated Press she was used to having a visual inspection for breast milk, asked for alternative screening because she didn't want to expose the two containers of milk to radiation from X-ray machines. The agents denied her request.
"I was told right off the bat that the milk had to go through either X-ray or to be thrown in the trash," Armato told KABC. "I ask him to read the rules. He does. It says 'breast milk is to be alternately screened.' He just looked at me and said, 'Well, not today'."
Surveillance video that Armato received via a Freedom of Information Act Request shows what happened next: The TSA forced her to stand in a glass enclosure for just under an hour (though the video only shows 40 minutes). The same agents she had dealt with the week before stood 50 feet away, and other agents took the pumped milk out of its cooler and played with it.
Then, a Phoenix police officer joins her in the enclosure. According to Armato, the officer told her the TSA saw her coming and had it out for her because of her previous complaint, and that she should travel out of a different gate in the future. "He said TSA wants me to play along with their horse and pony show and if I don't then TSA can have the Phoenix PD arrest me!" Armato said.
Finally, Armato says, "The TSA manager tells me I can leave security, redistribute the milk into half full containers (his completely made-up rule) and go through security all over again if I want to avoid [X-rays] on the milk. With tears continuing to stream down my face, I did that. I also missed my flight playing along with his ridiculous game."
Armato filed a lawsuit in Phoenix in 2012, and reached a tentative settlement with the agency Wednesday. Along with the $75,000 the TSA will pay Armato, the agency will have to clarify its procedures, retrain all its officers and update its website to better guide breastfeeding mothers, Armato's attorney Robert Mosier told KHPO.
"We had been waiting for them to really kind of confirm that they would be retraining everybody and making these policy updates," Armato said. "When we finally got confirmation of that, that was really reassuring."
In 2007, the TSA reclassified breast milk as a medical liquid, meaning it no longer had to comply with its 3-1-1 rule. "When carrying breast milk through security checkpoints it is treated in the same manner as liquid medication," the TSA website states. "Parents flying with, and without, their child(ren) are permitted to bring breast milk in quantities greater than three ounces as long as it is presented for inspection at the security checkpoint."
In 2012, the agency updated its guidelines for traveling with breast milk and breast pumps after an incident in Hawaii, when a woman was forced to pump breast milk in an airport bathroom in order to be allowed through security, according to ABC News.
The TSA addressed the situation on its blog, saying, "[The Hawaii passenger] should have been permitted to bring the ice pack and bottles whether the bottles were empty or not since they were for her breast milk. It was a result of a miscommunication on our end and those involved are going to undergo retraining and corrective actions."
Officers now use a bottled liquid scanner system in most airports to screen medically necessary liquids for explosives or other threats, the AP reports. The system uses lasers, infrared or electromagnetic resonance, rather than X-rays. Those technologies were not available to Armato at the time of the 2010 incident, she said.
Armato says she will use some of the settlement to cover her legal expenses, but plans to donate the rest to a non-profit that supports breastfeeding mothers, the New York Daily News reports.
"Hopefully it makes it a little bit easier for my fellow mommy friends that travel in the US," Armato said to KABC.
TSA spokesman Ross Feinstein declined to comment to the AP on a "pending matter."
You can share this story on social media: