TSA forces dying leukemia patient to take off bandages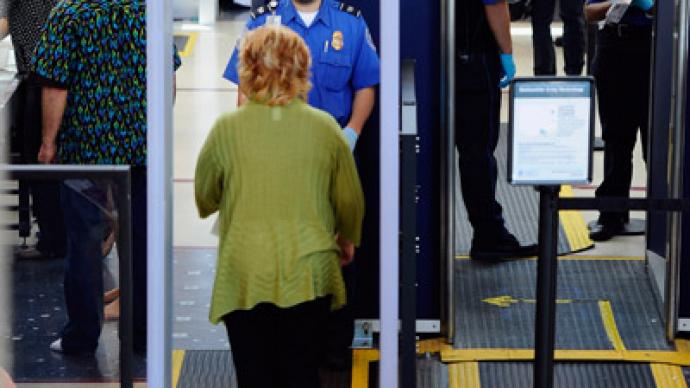 A 34-year-old woman with terminal leukemia went through the Seattle-Tacoma Airport recently to take the last trip of her life — a vacation to Hawaii. She says she was traumatized, however, after the TSA humiliated her at a security check-point.
Michelle Dunaj of Roseville, Michigan eventually made her way to Hawaii after leaving the Washington State airport on October 2, but not without incident. She says that Transportation Security Administration agents were far from understanding and made her uncomfortable as she attempted to catch her departing flight. Dunaj tells reporters that officers with the TSA told her she couldn't have a private pat-down and instead made her remove her bandages and even ruined a bag of saline solution she was carrying with her, all within plain sight of every other treveler passing through the security station."My issue is: It was in front of everyone, and everyone was looking at me like I was a criminal or like I was doing something wrong," Dunaj tells The Associated Press this week. "It shouldn't have been in front of everyone."Dunaj said she went out of her way to call the airline ahead of time, asked for a wheelchair and even took extra precautions to make sure she had the proper documentation for her feeding tubes and prescription medicine she was bringing with her. All of those attempts at easing the security screenings that have been condemned as over-evasive by its critics couldn't make things easier, however, and now even the TSA says they stand by their actions.Despite claims from the woman that one of her five bags of saline solution was tore open by an agent and that her requests to be screened at a separate facility were ignored, the TSA says its officers acted according to protocol. Even after her ordeal was over, she says she was told to "move along," which she says she found "a little rude.""At no point did a TSA officer open the passenger's medically necessary liquids and the passenger was never asked to remove or pull off any bandages," the agency claims in a response issued this week, adding, "at any point, any passenger can request private screening with a witness present.""We have determined that our screening procedures were followed," TSA Northwest Region spokeswoman Lorie Dankers adds to the Associated Press. "We work to make our screening procedures as minimally invasive as possible while providing the level of security that the American people want and deserve."Dunaj is expected to enter hospice on October 17, but says she managed to cross "number one" off her bucket list with her recent trip."Hawaii was one of the most beautiful things I've ever seen," she tells the AP. Earlier this month, The Star-Ledger newspaper out of New Jersey published the findings of an undercover, internal TSA investigation from earlier this year that found TSA agents at Newark Liberty International Airport, one of the busiest travel hubs in the country, were caught performing their security duties correctly just 16.7 percent of the time.
You can share this story on social media: