Reddit forum downgraded after moderators accused of censorship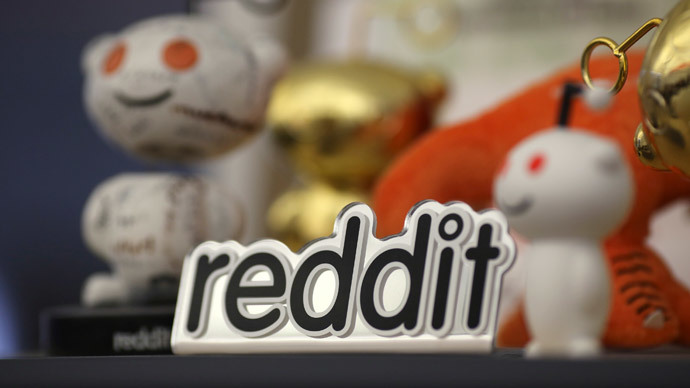 Moderators for Reddit.com are coming under attack after being accused of censoring certain posts on the website's technology forum.
Administrators at the immensely popular link-sharing site now say that the forum, /r/technology, has been downgraded due to its mods' behavior.
Earlier this month, Kevin Collier at the Daily Dot claimed that an automated bot deployed on r/r/technology was secretly deleting posts with headlines that contained any of roughly 50 words likely to provoke heated discussion.
According to Collier's report, headlines with words such as "NSA," "net neutrality," "Comcast" and "Bitcoin" were being deleted by the subreddit's moderators, censoring those posts from being seen by the forum's roughly 5 million subscribers.
Almost all of those words, Collier wrote, have at least two qualities: "they're commonly found in the intersection of technology and politics, and they can be seen as controversial, or at least likely to inspire anger in a few people."
Collier's attempt to get a reply from the site was not immediately successful, but the BBC reported on Monday this week that Reddit's administrators have responded by downgrading the technology forum.
Up until this week, /r/technology was considered a "default subreddit" that was automatically promoted to new account holders.
"We decided to remove /r/technology from the default list because the moderation team lost focus of what they were there to do: moderate effectively," director of communications for Reddit, Victoria Taylor, told the BBC.
"We're giving them time to see if we feel they can work together to resolve the issue," added Taylor. "We might consider adding them back in the future if they can show us and the community that they can overcome these issues."
Alan Wezelblat, a copyright and intellectual property blogger, told the website Boing Boing that the technology forum "has scrubbed its moderator team" of volunteers as a result of the scandal. A similar subreddit, /r/tech, claims to have seen "absolutely staggering" growth in the days since the Daily Dot article broke.
Back on the /r/technology forum, Redditors there said a new team has been established that is "committed to maintaining a transparent style of moderation."