Picasso 2.0? World's first AI artist can sketch & speak (PHOTOS, VIDEO)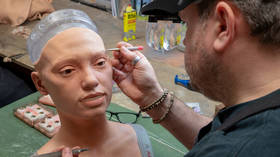 It was hoped that creativity was the one thing that would set the human race apart from the ever-growing list of robotic capabilities, but it appears AI-powered bots can now draw works of art from sight.
Ai-Da, named after mathematician and computing pioneer Ada Lovelace, is the world's first "AI ultra-realistic robotic artist" and is being built at the Cornwall-based robotics company Engineered Arts.
READ MORE: Thought-to-speech: Scientists say their AI can read out what happens in your brain
British gallery owner Aisan Meller is overseeing the final stages of construction and hopes the bot will one day perform to the same standard as its skilled human counterparts.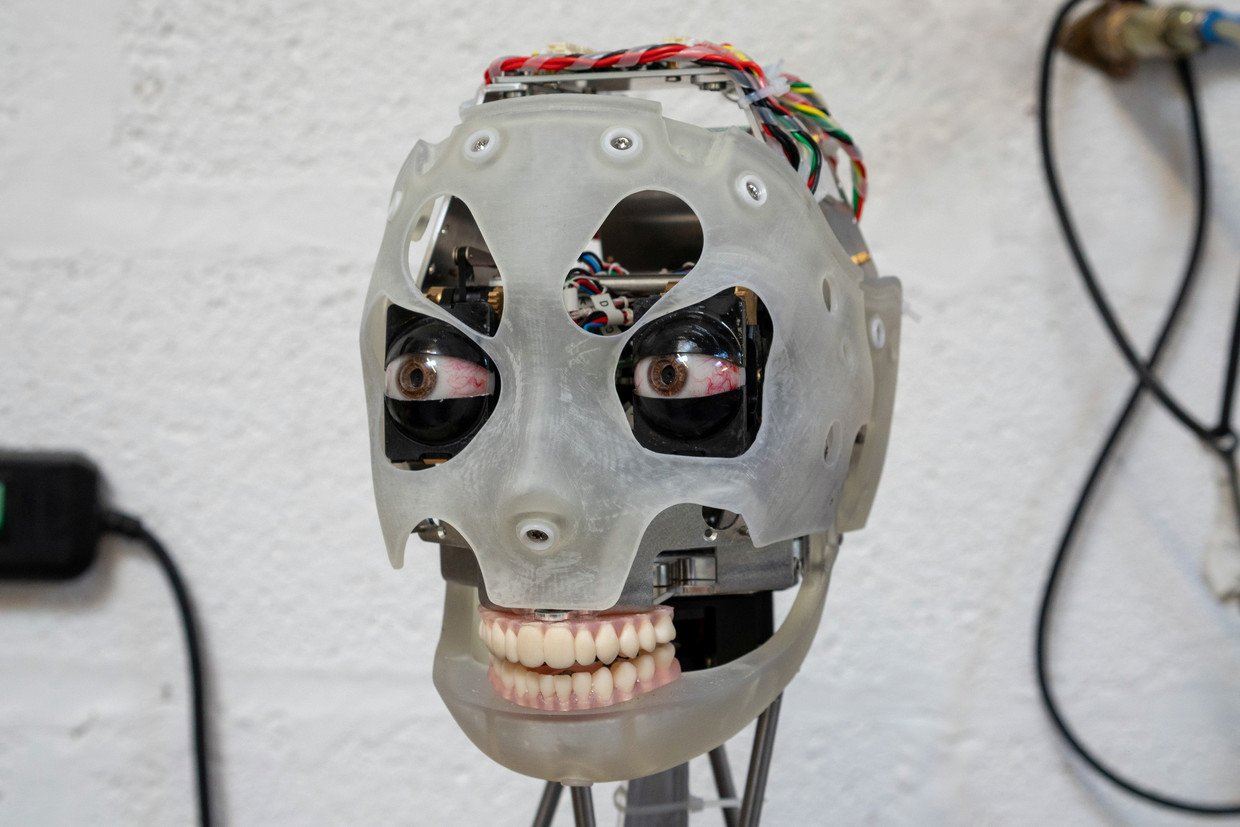 Ai-Da will be able to sketch sitters based on images captured by cameras, which can recognize human features, in each of her eyeballs. The bot's eerily realistic appearance incorporates a mixed-race skin tone with long dark hair, eyebrows formed from individually attached hairs, and 3D-printed teeth and gums.
Its creators says it will have human-like movements, and, according to Meller, will speak: "As a performance artist she'll be able to engage with audiences and actually get messages across; asking those questions about technology today."
And if all of that's not disconcerting enough, Ai-Da will also have movable eyes that can make eye contact and follow you around the room.
"There's AI (artificial intelligence) running in the computer vision that allows the robot to track faces to recognize facial features and to mimic your expression," Marcus Hold, Design & Production Engineer at Engineered Arts explained.
READ MORE: Half of all jobs will be obsolete in 15 years, warns China's leading AI expert
Ai-Da is expected to present the first exhibition of her artwork, aptly called 'Unsecured Futures,' in May at the University of Oxford. The pieces will then go on display in London in November.
Think your friends would be interested? Share this story!
You can share this story on social media: