'Get involved physically' – Met chief urges public to support police under attack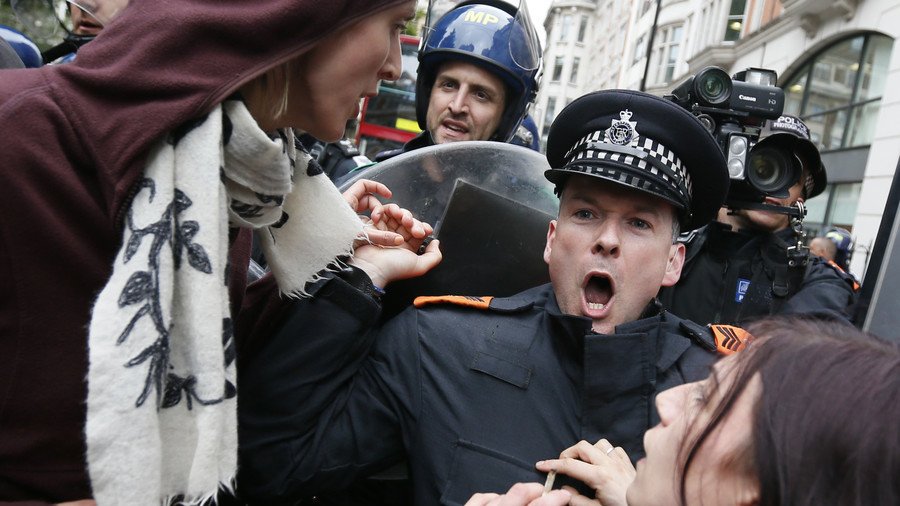 The commissioner for London's Metropolitan police has urged the public to "do something physical" and get involved should they see a police officer being attacked.
Cressida Dick decried the practice of passersby filming police officers being attacked then posting the footage online, as "absolutely awful."
"Officers getting assaulted and people thinking that's funny and putting it on the internet – I think that's disgusting," said the Commissioner.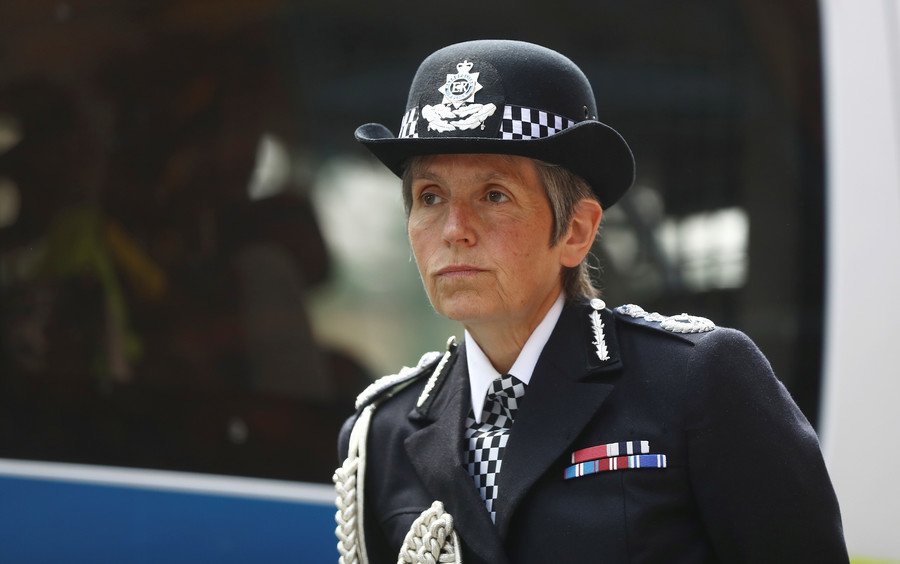 Dick's comments come after a video came to prominence last month of two officers being attacked in South London. Police attempt to arrest three occupants of a vehicle before losing control of the situation, one officer is seen being dragged to the ground, while the other is fly kicked by a suspect, landing headfirst beside a moving bus.
READ MORE: 'Crazy idea': Sadiq Khan urged to stop Met police's gun patrols plan
The footage was posted online with the caption: "South London at night...lol" and shared thousands of times, while national press picked up the story.
Dick said: "I think I want to live in a society, and I think I do live in a society, where people are active citizens.
"People stand up and say 'that's not right, don't do that' and on occasion, if they feel able, get involved and do something physical.
"You have to look at the circumstances.
"If there's a man pointing a gun at you we don't want you running at the man pointing the gun, that would be crazy.
READ MORE: X-ray machines & facial recognition cameras: MI6 architect displays the park of the future
"f you see an officer getting a kicking and you feel able to assist, absolutely I want my public getting involved, and we see people getting involved, including in some of those videos.
"We don't want people taking crazy risks, we do want people getting involved."
#Merton On Saturday 17th November, two Met Police officers stopped a vehicle on Kingswood Road, #SW19.A struggle in detaining one of the males developed. Another male then callously 'fly kicks' a female officer with such force she narrowly avoids being run over by a bus. pic.twitter.com/jTH8X06sWN

— London 999 Feed (@999London) November 20, 2018
The practice of filming police officers has become more popular with the advent of smartphones and amid high profile cases of officers abusing their powers both in the US and UK.
In recent days police have come under criticism for utilizing a strategy known as 'tactical contact,' whereby officers use their cars to knock fleeing suspects off mopeds. A Metropolitan police driver was reportedly under criminal investigation after a teenager suffered head injuries and a broken foot as a result of being knocked off a moped during a police chase.
If you like this story, share it with a friend!
Subscribe to RT newsletter to get stories the mainstream media won't tell you.
You can share this story on social media: