EU migration to UK slumps to six-year low, as Brexit effect begins to bite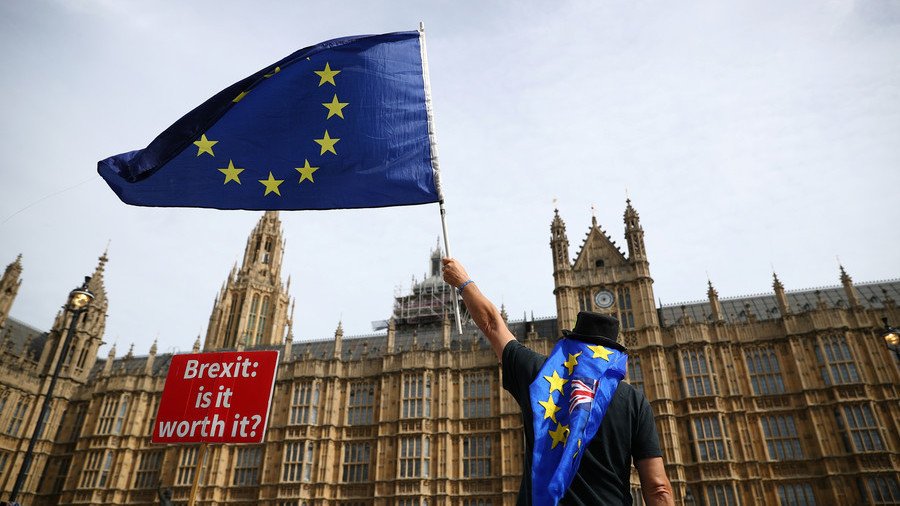 More EU citizens are leaving the UK and fewer are arriving, with estimated net migration slumping to 74,000 from the bloc in the year to June 2018. The figures, which come in the wake of the Brexit vote, are the lowest since 2012.
Data released by The Office for National Statistics (ONS) show that while non-EU net migration has hit a 14-year high, the number of EU nationals in the year to June 2018 was 74,000 – the lowest in six years, when net migration was 65,000.
The latest EU net migration numbers have sparked fears that Brexit will leave Britain worse off as MPs and pro-remain campaigners warn that jobs carried out by EU nationals could be left unfilled, the Independent reports.
May's stress on immigration is not only morally wrong, it's just wrong. EU immigration = net 87k. NON-EU = net 235k. Voters have been misled. Leaving EU cannot reduce immigration to "tens of 1000s". The whole Brexit /migration discourse is BOGUS.

— Iain Macwhirter (@iainmacwhirter) November 29, 2018
Net migration holds steady at 273,000. Why? Non-EU citizens under Government's control are growing, while EU citizens using their freedom of movement to move elsewhere. Shambles. https://t.co/r0LC74ErAX

— (( Thom Brooks )) (@thom_brooks) November 29, 2018
Commenting on today's immigration figures, Lord Green of Deddington, Chairman of @migrationwatch, said: "The net inflow from the EU is still roughly the size of the British Army... Non-EU net migration at 248,000 is astonishing. It is the highest for 14 years." pic.twitter.com/ME5JPsWlZk

— Migration Watch UK (@MigrationWatch) November 29, 2018
Diane Abbott, Labour's Shadow Home Secretary said the figures clearly demonstrate the government's net migration target was "reckless and foolish," and highlighted that public services such as the NHS rely on EU nationals.
"The target has never once been met and non-EU migration alone far outstrips it. The truth is international students provide a huge benefit to this country and we have shortages of doctors, nurses, care workers and many more," Abbott said.
READ MORE: 'Friends with benefits, prime minister?' Theresa May stumped by UK-EU new relationship analogy
Overall, net migration continues to increase, as an estimated 273,000 more people moved to the UK with an intention to stay for one year or more, than left in the year ending June 2018 – a rise of over 40,000 compared with 2017 figures. Over the past year, 625,000 people moved to the UK and 351,000 people left.
The ONS said a rise in immigration for both study and work have been seen in the most recent year, particularly for Asian citizens.
Madeleine Sumption, the director of the Migration Observatory at Oxford University, claimed the fall in sterling since the EU referendum is most likely to have been a contributory factor to the drop in EU net immigration numbers.
"The lower value of the pound is likely to have made the UK a less attractive place to live and work and economic conditions in several of the top countries of origin for EU migrants have improved," Sumption said.
Think your friends would be interested? Share this story!
Subscribe to RT newsletter to get stories the mainstream media won't tell you.
You can share this story on social media: