Smash and stab: Samurai sword-wielding jewel thieves attack bystander during London heist (VIDEO)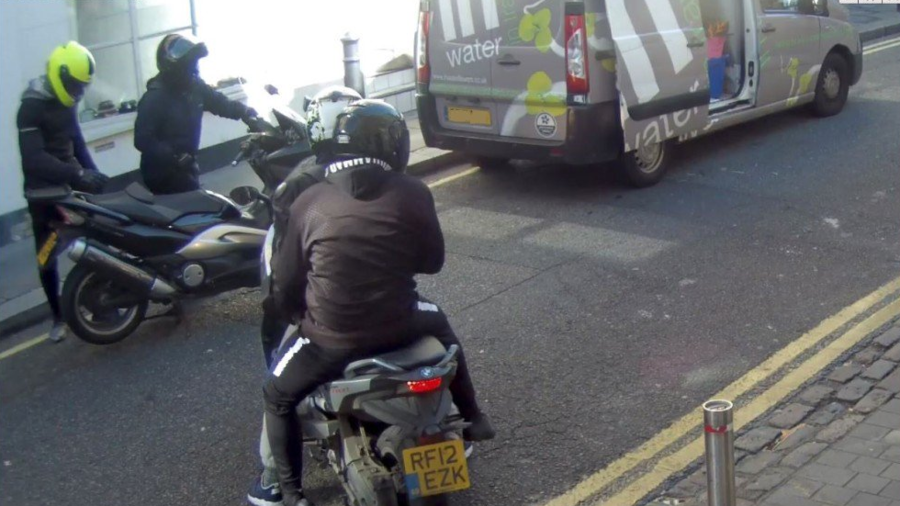 CCTV footage of an astonishing jewellery shop raid involving a Range Rover and a samurai sword-wielding thief has been recounted at the trial of three men accused of masterminding the attack.
The attempted heist occurred at the high end store in London's Knightsbridge, when a team of would-be robbers tried and failed to smash their way into a Boodles outlet on Basil Street.
During the incident, have-a-go hero Petar Dimov was stabbed as he made a bid to stop the men with mopeds from getting their hands on any loot.
Three men are now on trial accused of carrying out the March attack, while a fourth man stands accused of theft on a Yves Saint Laurent retailer.
The moment the daring raid began was recounted at a London court trying the accused - Miguel St Martin, 21, Harry Doyle, 18, and Reece Salmon, 22. All deny involvement in the incident.
READ MORE: Dog accused of hate crime for pooing outside someone's home
"In that first attack at least five men dressed pretty much identically –dressed head-to-toe in black and wearing crash helmets– [were] armed with axes, hammers and samurai swords," prosecutor Michael Shaw said, The Sun reported.
"They arrived outside the jewellers on moped and with a stolen Land Rover. The Land Rover was used to try and smash their way into the side. That failed and they tried to smash in with a sledge hammer," he added.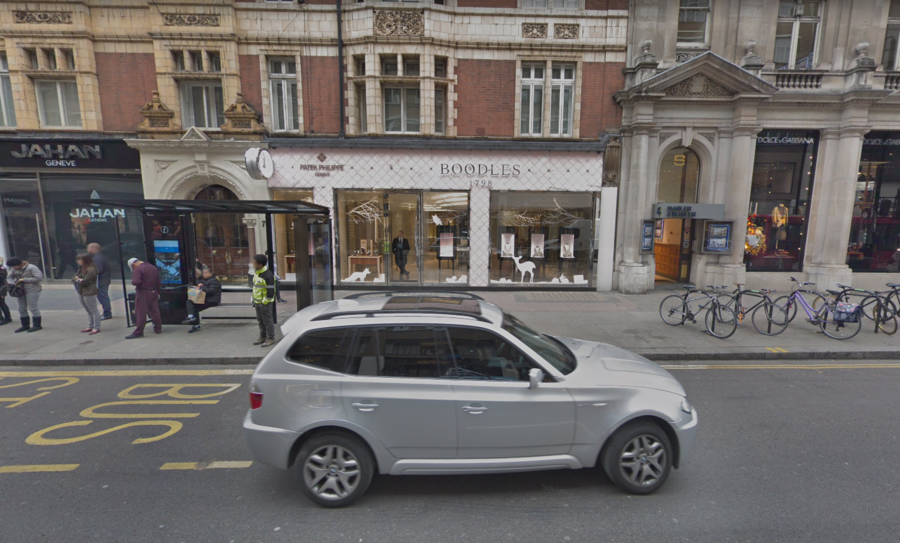 Footage of the attempted robbery unfolding shows how a luxury Range Rover vehicle was used in the effort to smash through the glass shopfront. Meanwhile, at least three individuals on mopeds also attempted to break into the high end jewellers using hammers and a samurai sword.
READ MORE: Mop, one - Gun, zero: Shop assistant uses simple cleaning device to fend off armed robber (VIDEO)
Builder Dimov received stab wounds when he confronted the thieves. He told the court how he was struck with what he believed to be an axe in the back.
"For me this whole incident has affected me very deeply psychologically. It is far, far worse than the physical injuries," he said.
Like this story? Share it with a friend!
You can share this story on social media: