Mop, one - Gun, zero: Shop assistant uses simple cleaning device to fend off armed robber (VIDEO)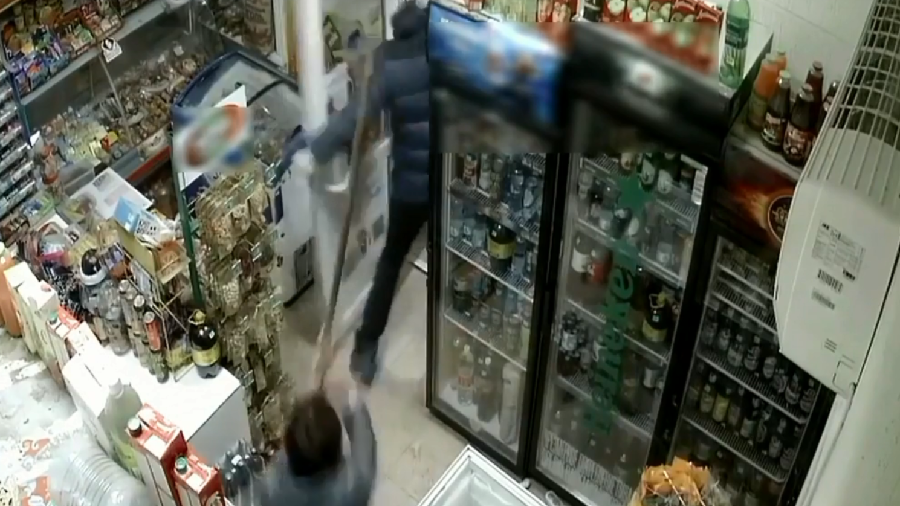 A floor mop would seem useless against loaded gun. However, in the hands of a courageous and resourceful lady from Southern Russia, it turned into a strong defense, and proof of it was caught on CCTV footage.
It was an ordinary night at a round-the-clock store in the town of Mineralnye Vody, when the door opened and a masked man with a gun came in.
The robber pointed his weapon at the saleswoman, who was completely alone at the shop, and demanded that she hand over all the money from the cash drawer.
But he simply couldn't have imagined the response that followed. The CCTV footage, released by the police, showed the woman grabbing on to a mop and charging at the perpetrator.
The sudden bravery of her actions seemed to have crushed the criminal's confidence as he retreated and fled the shop.
The heroic woman then locked the door with the key and called the police. The law enforcers acted swiftly and detained the failed robber and his accomplice after just a few hours.
READ MORE: Pants of rage: Man attacks police officer with his wet trousers (VIDEO)
Two balaclavas and a BB gun were discovered on them during the search. The two men turned out to be former convicts, who are likely to be back in prison soon, as a criminal case has been launched against them.
Think your friends would be interested? Share this story!