Police drones: Coppers to use flying robots to track offenders back to their homes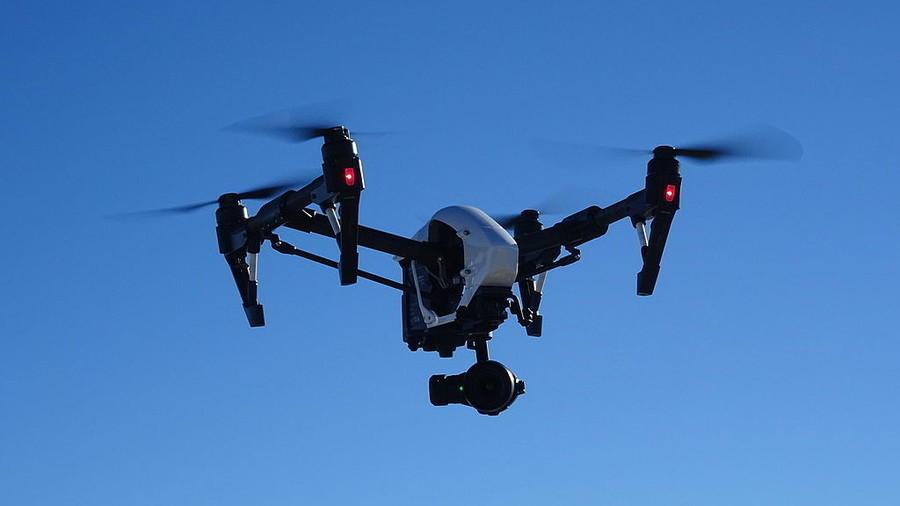 A UK police force is being trained to operate drones, enabling them to take images of anti-social offenders with the potential to follow them to their homes. The move is part of a trial in the use of the remote-control devices.
Greater Manchester Police (GMP) is establishing a drone unit with officers trained as pilots for the unmanned aerial vehicles. They aim to identify criminals by taking images of alleged offenders, all the way to their homes if necessary – in a bid to make communities safer, the Manchester Evening News reports.
Superintendent Chris Hill from GMP said: "We are looking at utilizing new technologies in order to aid frontline policing and safeguard communities.
"As part of this, we have trained pilots who are trialing the use of drones to support frontline policing. We will make the public aware of any further developments when we are able to."
Residents in the north of the city have long complained about the menace of off-road motorbikes being driven recklessly, endangering young children, horse-riders and dog walkers, the Mirror reports.
The planned trial is being "fully supported" by the council. Councillor Phil Burke says they will be working closely with GMP to ensure the scheme is implemented. He argues that the use of drones would open up a new opportunity in the fight to drive down anti-social behavior offenses
Burke said: "You can't see it, you can't hear it but the drones will identify the bikes and follow them back to the address, where the police can seize them and take the appropriate action on individuals – and this is fully supported by the council."
In October UK police were forced to stop operating some of their drones because of a fault that meant the devices could fall out of the sky, the Telegraph reports. One drone is said to have "experienced an in-flight issue," falling on the roof of a commercial property.
Amarjot Singh, a Cambridge University PHD student, who has researched artificial intelligence (AI) software used in drones, has warned there is scope for authorities to abuse the technology.
"The system [could potentially] be used to identify and track individuals who the government thinks is violent but in reality might not be," Singh said.
Police in Britain has been among the most enthusiastic adopters worldwide of the technology, with it mainly being used to monitor large crowds of people, such as those attending football matches or protests, the i newspaper reports. Dozens of officers have undergone Civil Aviation Authority training to pilot "quadcopters" equipped with high-resolution and heat-seeking cameras.
Think your friends would be interested? Share this story!
Subscribe to RT newsletter to get stories the mainstream media won't tell you.
You can share this story on social media: