Hell no, we won't go! 4 out of 10 UK Millennials would dodge draft if WWIII breaks out, poll says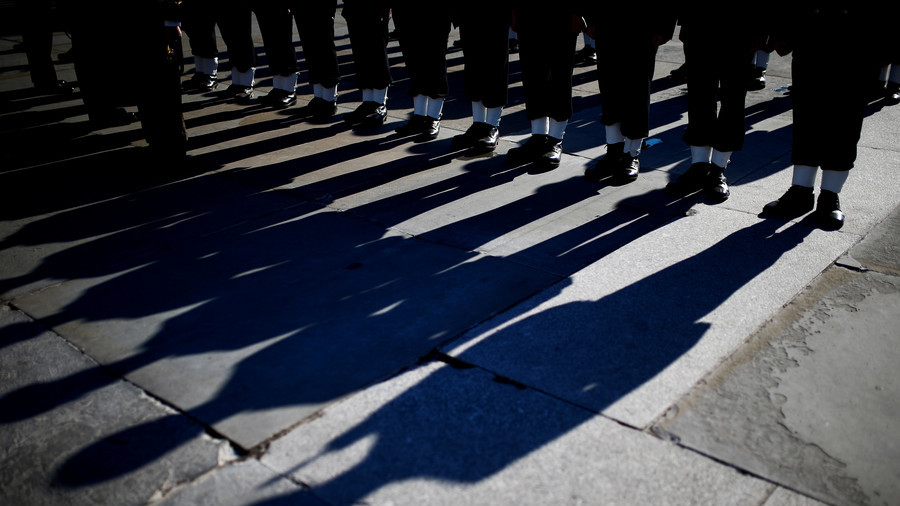 British Millennials apparently have no appetite for wartime heroics – 41 percent said they would pass on military duty if WWIII breaks out and conscription is reintroduced, a new poll found.
A YouGov poll, conducted September 19-20, shows that Brits who reached adulthood in the early 21st century are reluctant to answer the call of duty even if their nation is in imminent danger.
READ MORE: David Cameron, foreign secretary? That would be a sick joke for Libyans, Syrians & many others
The number of those who say they would avoid conscription if a world conflict breaks out is considerably higher with Millennials than with other age groups. Overall, only 20 percent of the general population in the UK indicate that they would rather lie low than risk their lives in an all-out war.
Just six percent of Baby Boomers and 18 percent of Generation X members said that would try to dodge conscription.
While the time frames for every 'generation' are loose, 'Millennials' are typically defined as people who were born between 1980 and the early 2000s. 'Baby Boomers' were born in the years following World War II up to around 1964, and are associated with a surge in the birthrate. 'Generation X' or 'Gen X' includes those born from the early to mid-1960s to the early 1980s.
Meanwhile, the portion of Brits who believe that WWIII is looming has declined. In 2016, the majority (57 percent) believed that the next world war would break out in the next 40 years. Now, only 47 percent believe such a doomsday scenario is likely.
Thirty-four percent believe it is unlikely that another great war will take place within the next four decades, compared to 26 percent two years ago.
The US military is beset with another problem strongly associated with Millennials – poor health – which has already rendered millions of people willing to join up ineligible for service. The Pentagon reported this year that only 29 percent of people between the ages of 18 to 24 are eligible to serve in the armed forces.
There is an array of potential disqualifiers, including education, but the major factor is obesity.
Think your friends would be interested? Share this story!