'Bored s***less': Cameron threatens to return to politics, Twitter urges him to 'stay in the shed'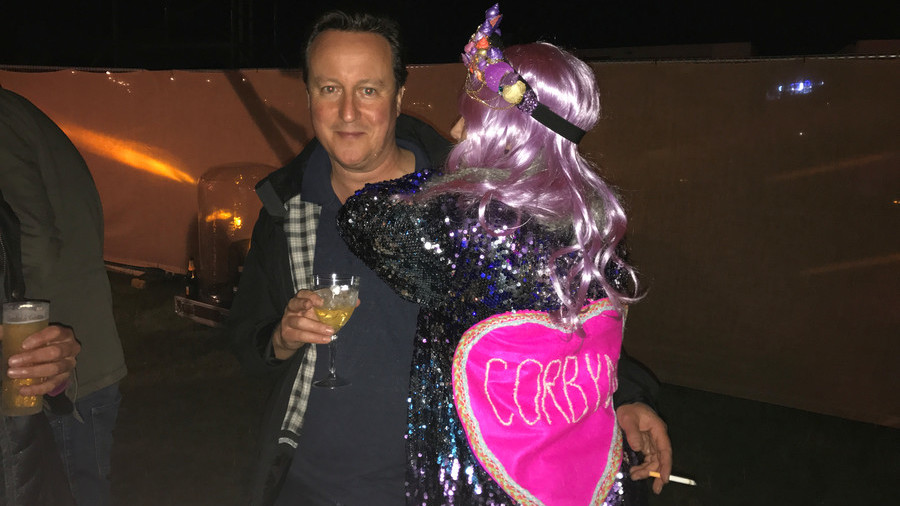 Rumors that former Prime Minister David Cameron is seeking a return to British politics as Foreign Secretary because he's "bored sh*tless," has been met with a mixture of astonishment and ridicule on social media.
Cameron reportedly confided in a close friend that he hopes to make a reappearance on the Tory government frontbench, just two years after quitting as PM, after failing to secure a win for Remain in the 2016 EU referendum, The Sun reports.
READ MORE: 'Facebook really is finished': Tech giant hires Nick Clegg as head of global affairs
According to the paper, a source close to Cameron also did not rule out the move if a future Tory leader called on him to return. The source said: "David is dedicated to public service, and has often said he wouldn't rule out a public role one day, domestically or internationally.
"But he is only 52, and still a young man."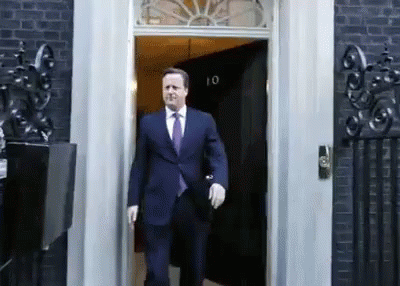 The prospect of the former PM making a return to frontline politics hasn't gone down too well on social media, with leading journalists from across the political spectrum taking turns in admonishing the referendum loser.
Just two words for David Cameron if the worst Prime Minister since Neville Chamberlain really wants to return to politics. The second is "off".

— Kevin Maguire (@Kevin_Maguire) November 1, 2018
David Cameron went from waxing lyrical about the importance of former PMs in parliament, to wanting to shirk the "hard shit" - and is now apparently "bored shitless". Some thoughts on his approach to public service from my book, 'Why We Get The Wrong Politicians' pic.twitter.com/5nSGiFW500

— Isabel Hardman (@IsabelHardman) November 2, 2018
A source said: "David is dedicated to public service." I remember, when he announced he was quitting as PM the day after the referendum and then said he was also standing down as an MP, thinking: "That guy is dedicated to public service." https://t.co/cLvz74zZDV

— Kevin Schofield (@PolhomeEditor) November 2, 2018
Some have insisted that Cameron should give up on the idea and instead have suggested alternative ways he could occupy his time if he's really "bored s***less."
Recommendations to keep Cameron away from politics include volunteering at one of the four food banks in his former constituency and becoming the editor of Waitrose magazine. World War II veteran Harry Leslie Smith, claimed Cameron's return "would be as welcome as antibiotic-resistant gonorrhea."
If David Cameron is that 'bored shitless' he could go and volunteer at any of the FOUR foodbanks in his former Witney constituency. Perhaps would serve as some form of reparation for his part in the scale of their need in the first place. 🤔

— Jack Monroe (@BootstrapCook) November 2, 2018
why don't they make David Cameron the editor of the Waitrose magazine and that will tie up this week nicely

— Mollie Goodfellow (@hansmollman) November 1, 2018
Since resigning Cameron has had a hard time filling his diary. Beyond the customary big-money speeches to rich people, he's been spotted having lunch with Nick Clegg, frequenting gentlemen's clubs, shooting birds near Oxford and going to music festivals.
Eton-educated Cameron, who was PM between 2010 and 2016 is expected to publish his memoirs in Spring 2019, in a £800,000 publishing deal, the fallout from which might make political return difficult.
Someone tell Cameron he can't just come back and take over whenever he feels like it. We're a country, not a child you've left in a pub.

— James Felton (@JimMFelton) November 2, 2018
Cameron being "bored shitless" is a BAD reason to return to front line politics. Lots of psychopaths, for example, get bored but that doesn't make it morally acceptable for them to find ways to harm people. @David_Cameron must learn to realise that he has harmed the UK

— Will Black (@WillBlackWriter) November 2, 2018
Cameron, who himself was famously tarnished in a book by a former colleague, is expected to use his biography to settle old scores. Reportedly at number one on his list, sits now-Environment Secretary Michael Gove, who led the EU referendum Leave campaign, ultimately paved the way for Cameron's resignation from No 10.
Think your friends would be interested? Share this story!
Subscribe to RT newsletter to get stories the mainstream media won't tell you.