#PigGate farce: Story of Cameron's 'private part' in dead pig's mouth resonates gloriously online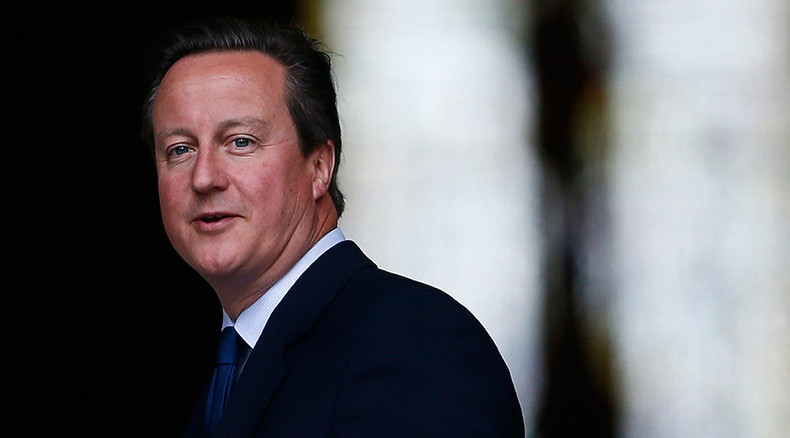 The #PigGate scandal, stemming from a startling claim that David Cameron put "a private part of his anatomy" into a dead pig's mouth at a student initiation ceremony at Oxford, has sparked an endless barrage of jokes and mockery online.
Quoting a "distinguished" contemporary, the Daily Mail reported that the then-future British Prime Minister, in his student days in Oxford, participated in an outrageous initiation ceremony that involved a dead pig's body and at least one of Cameron's "private" parts.
Shortly after being published online, the paper's Monday front page triggered an avalanche of reactions, varying from cautious disgust to exuberant amusement.
For an obvious reason, the majority were jokes.
Jokes that might make one reconsider attitudes to vegetarians...
... or TV & movie classics.
Some of those who have lost sleep over the sudden revelation have tried to recall whether anything in the PM's public actions could provide further hints on Cameron's special relations with pigs.
Cameron's office has refused to acknowledge the claims, and will not issue a formal response.
One source told the Guardian the claims were "nonsense".
"These claims from Lord Ashcroft - the suggestion that Cameron was a member [of the Gaveston society], the suggestion that there was some sort of initiation ceremony - are utter nonsense."
The denial did not come out before renowned internet prankster Casetteboy had remixed the incident in an entertaining video called "Gettin' Piggy with it".
The saga continues...
You can share this story on social media: