'Fracking Three' freed as court of appeal declare original ruling 'manifestly excessive'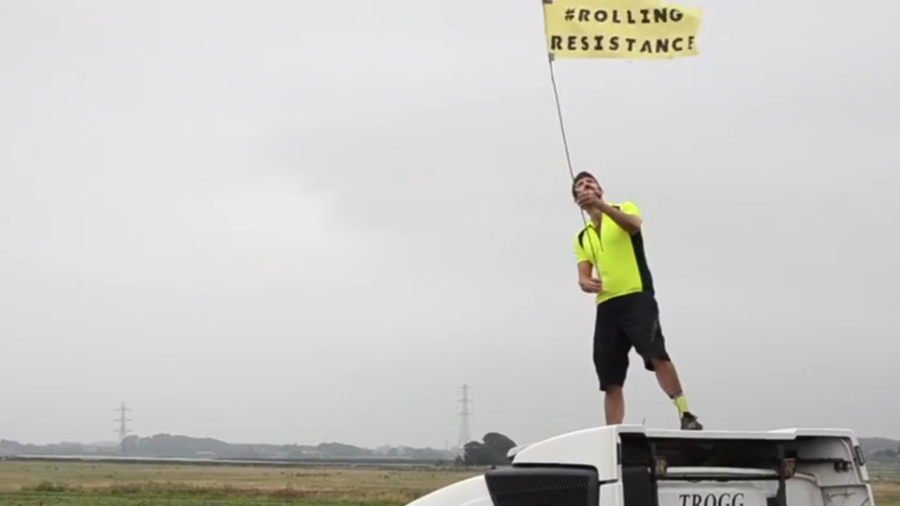 Three anti-fracking activists who were jailed for blocking access to Cuadrilla's Preston New Road site in Lancashire have been freed by the court appeal, after declaring their original sentences "manifestly excessive."
Court of Appeal judge Lord Chief Justice Lord Burnett concluded on Wednesday that soil scientist Simon Blevins, 26, from Sheffield, teacher Richard Roberts, 36 of London, and piano restorer Rich Loizou, 32, from Devon, should have their prison terms quashed and instead be given conditional discharges.
READ MORE: 'Fracking Three': Judge's family links to energy companies exposed after 'absurdly harsh' sentences
He told the courtroom that the original ruling handed down by Judge Robert Altham – an immediate custodial sentences of 16 months – was inappropriate, insisting a community order with conditions is the correct punishment for the three anti-fracking protesters.
Lord Burnett said: "We have concluded that an immediate custodial sentence in the case of these appellants was manifestly excessive.
"In our judgment the appropriate sentence which should have been imposed on September 26 was a community order with a significant requirement of unpaid work.
"But these appellants have been in prison for six weeks. As a result, and only for that reason, we have concluded that the appropriate sentence now is a conditional discharge for two years."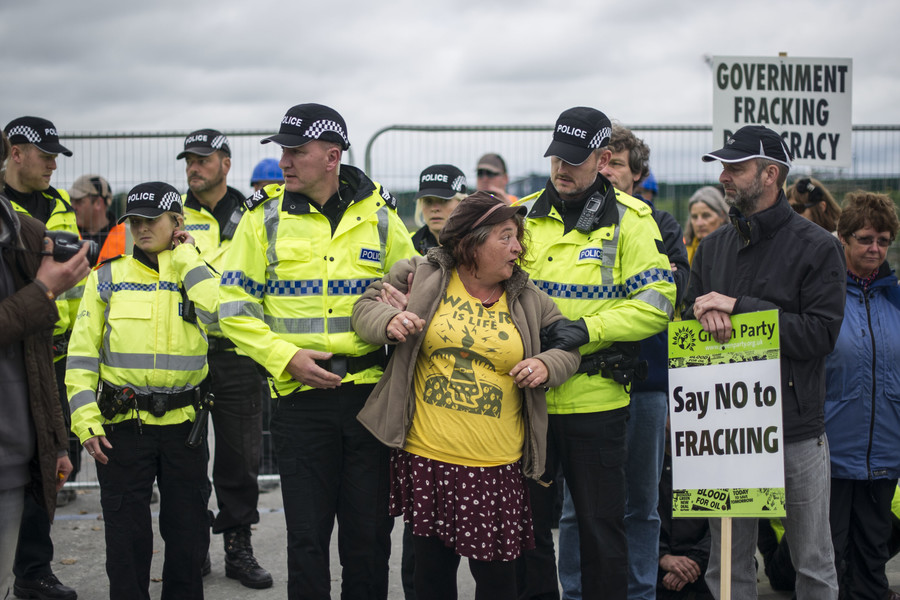 The original sentence given by Judge Altham prompted widespread outrage amongst environmentalists. It was later discovered that Judge Altham had family links to oil and gas companies.
Judge Altham's family business, 'J.C. Altham and Sons,' supplies the Irish Sea gas and oil industry, the Mirror reported. The company is thought to be part of the supply chain for Centrica, a UK-based multinational that has invested tens of millions of pounds in fracking.
READ MORE: Scotland announces fracking ban despite opposition
In addition, Judge Altham's sister, Jane Watson, is a signatory to an open letter advocating for fracking, claiming that it would generate jobs.
More than 1,400 academics signed a letter branding the original sentence as "absurdly harsh," adding that it will "set a dangerous precedent."
One of those academic signatories, Amber Huff, a Research Fellow at The University of Sussex, told RT that she and her co-initiators of the letter were happy that the "excessive" sentence had been overturned, insisting the anti-fracking movement had shown they will "not be intimidated."
READ MORE: Robin Hood's Sherwood Forest hideout under threat from frackers
Huff said: "We are very happy about the decision to overturn the excessive sentence...the anti-fracking movement showed that it was not intimidated by the ruling, with people continuing to take action, not least on Monday, when Cuadrilla started its fracking operations in Lancashire and activists blockaded their site for 12 hours.
"Even though today's result is a victory, we must be not be complacent. We must be vigilant and continue to resist the suppression of resistance and the criminalization of protest."
Think your friends would be interested? Share this story!
Subscribe to RT newsletter to get stories the mainstream media won't tell you.
You can share this story on social media: