'Fracking Three': Judge's family links to energy companies exposed after 'absurdly harsh' sentences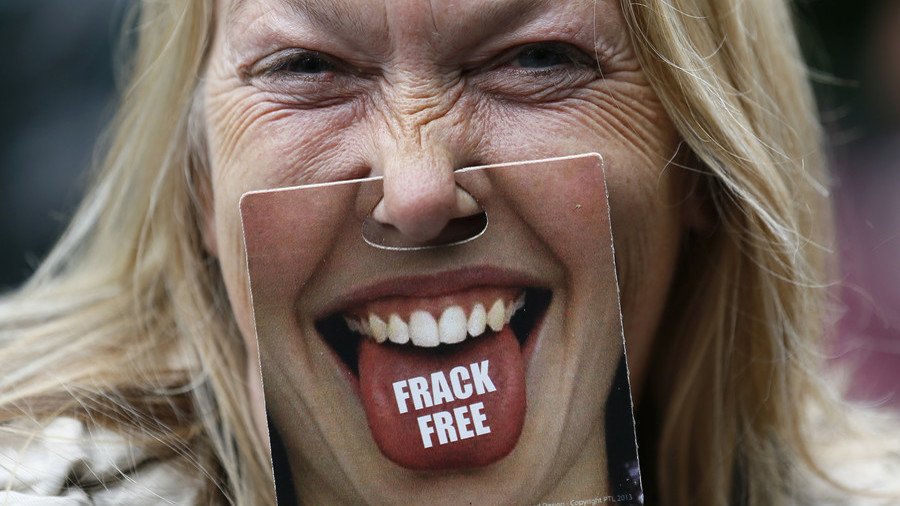 A judge who jailed protesters for up to 16 months for disrupting access to a fracking site by climbing on lorries has been exposed for having family links to oil and gas companies.
The Mirror exclusively reported Judge Robert Altham's links to the energy industry. The trio, known as the 'Fracking Three,' were jailed for causing a public nuisance over their demonstration at a Cuadrilla site in Lancashire.
READ MORE: Can US shale stop a global oil supply crisis?
They are thought to be the first environmental protesters sentenced to jail for public nuisance since 1932.
Simon Blevins, 26, and Richard Roberts, 36, got 16 months each while Richard Loizou, 31, was sentenced to 15 months by Altham.
Judge Altham's family business, 'J.C. Altham and Sons,' supplies the Irish Sea gas and oil industry, the Mirror reported. The company is thought to be part of the supply chain for Centrica, a UK-based multinational that has invested tens of millions of pounds in fracking.
Judge Altham's sister, Jane Watson, is a signatory to an open letter advocating for fracking, claiming that it would generate jobs.
READ MORE: Fracked off? Level of Britain's shale gas reserves has been 'hyped,' says geology professor
More than 1,400 academics signed a letter branding the sentencing as "absurdly harsh," adding that it will "set a dangerous precedent."
Lawyers for the 'Fracking Three' have approached the Court of Appeal and asked for an expedited hearing in an attempt to get their sentences overturned.
In July 2017, the activists climbed onto the roofs of lorries that were taking drilling equipment to a Cuadrilla fracking site in Little Plumpton, Lancashire. They refused to come down for between 45 and 84 hours. The disruption cost Cuadrilla £50,000 ($65,965).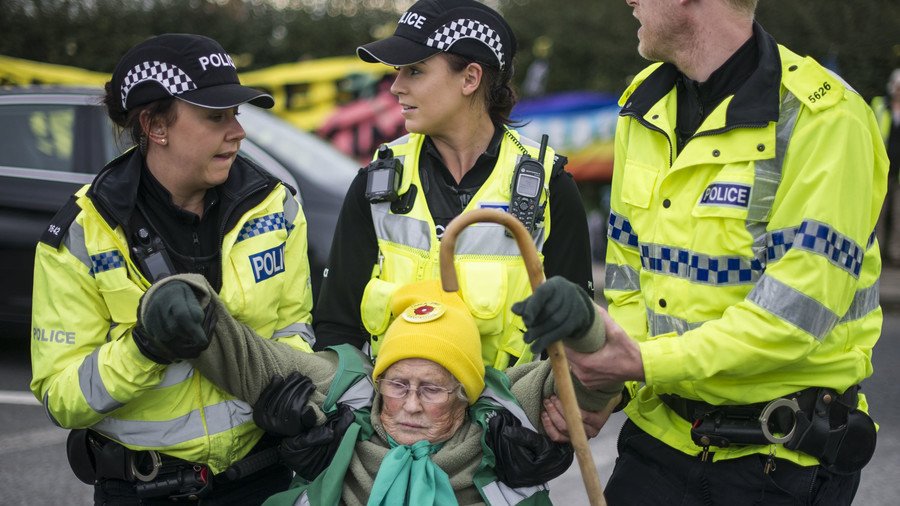 Upon sentencing at Preston Crown Court, Judge Altham stated: "Only immediate custody can achieve sufficient punishment."
The judge's parents are company directors of 'J.C. Altham and Sons,' while his sister Jane is the managing director. The firm's website describes itself as a "specialist supplier to offshore gas and oil platforms."
READ MORE: Scotland announces fracking ban despite opposition
Centrica, which the Mirror reports as having invested millions of pounds into Cuadrilla, runs three oil rigs in the east Irish Sea off the coast of Altham's base in Heysham, Lancashire.
The Altham company name – and that of Jane – is one of 119 businesses that backed an open letter that lobbied Lancashire County Council to permit fracking. The campaign was led by North West Energy Task Force that reportedly received financial support from both Centrica and Cuadrilla.
READ MORE: Robin Hood's Sherwood Forest hideout under threat from frackers
The group later changed its name to Lancashire for Shale. Upon Judge Altham's sentencing, the lobbying group stated that "Justice was served effectively."
A spokesperson for the Judges' Council said: "There are longstanding principles, set out in case law, which guide how judges approach possible conflicts of interest. They ensure that when hearing a case, a judge will be mindful of possible conflicts of interest and can draw relevant matters to the attention of parties in the case."
The Mirror reported that Judge Altham did not want to add anything to the statement.
Think your friends would be interested? Share this story!
Subscribe to RT newsletter to get stories the mainstream media won't tell you.
You can share this story on social media: