'Churchill was an imperialist racist': Piers Morgan clashes with professor live-on-air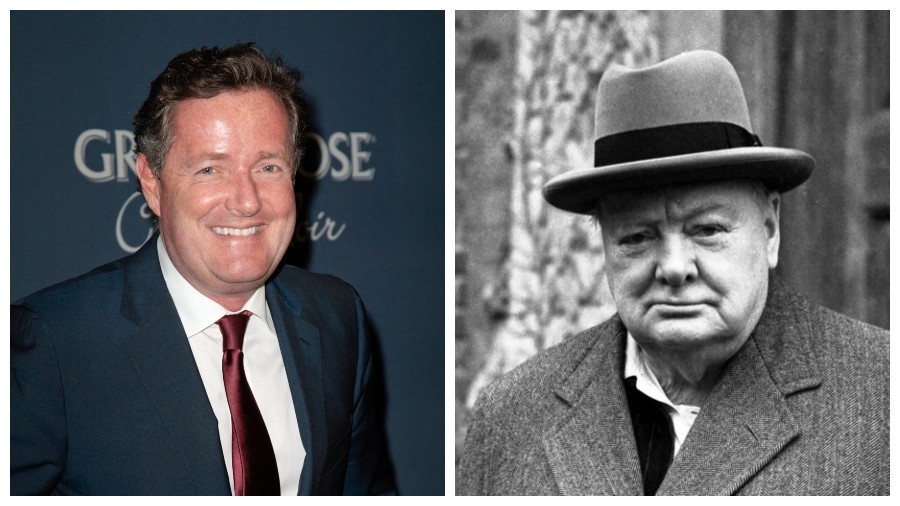 TV presenter Piers Morgan has clashed on air with a professor over the academic's claim that Winston Churchill was an "imperialist racist." Morgan said he won't be told "to feel ashamed of this country."
Morgan lashed out at Professor Kehinde Andrews' assertion that Britain was a country "built on racism" that had ruined the world. The broadcaster labelled the attack "baloney."
READ MORE: You can't win: Ex-top astronaut apologizes to Twitter for citing Churchill, sparks more fuss
Professor Andrews, an academic in Black Studies at Birmingham City University, told an intransigent Morgan on his breakfast show Good Morning Britain: "[Churchill] was someone who believed the white race was superior, the natives didn't have any right to their lands in the Americas, the Indians were a ghastly people and was just a general imperialist racist."
The academic then insisted that Churchill's views on India "were so extreme, they couldn't be separated from Hitler's," quoting Leo Amery, the secretary of India during the early-to-mid 1940s.
Morgan hit back: "If it hadn't been for Winston Churchill - hey we all have flaws - I think we probably wouldn't have had the stomach to take on Hitler."
The culmination of the heated debate ended with Morgan telling Professor Andrews: "I'm not going to be told to feel ashamed of this country just because you say we are a bunch of racists."
The altercation prompted debate among social media users on Twitter, with some rejecting the notion Britain was inherently racist and instead blamed narrow-minded individuals. While others told how they, as people of colour, in today's Britain, receive racist abuse.
While Churchill has passed into history as a fearless prime minister who vehemently opposed Nazi Germany, he is also blamed for a litany of imperialist policies that led to the deaths of millions and the continued colonial repression of millions more.
Most notably, Churchill is accused of allowing an estimated 3 million Indians to starve in Bengal when famine struck in 1943. According to Nobel Prize-winning economist Amartya Sen the famine was triggered by Churchill's decision to transport Bengal-produced grain to British soldiers fighting in Greece, rather to feed the local population.
READ MORE: Donald Trump was just likened to Winston Churchill… and Brits aren't impressed
Churchill rejected calls to supply the starving people, who lived under British rule, saying the population bred "like rabbits" anyway. The wartime leader also refused any offer of aid to the beleaguered Indians from the US and Canada, leading the then British secretary of state in India to compare him to Adolf Hitler.
Think your friends would be interested? Share this story!
Subscribe to RT newsletter to get stories the mainstream media won't tell you.
You can share this story on social media: