Labour to challenge May on Brexit deal and will trigger general election if it fails – Corbyn
Published time: 22 Sep, 2018 19:41
Edited time: 23 Sep, 2018 10:44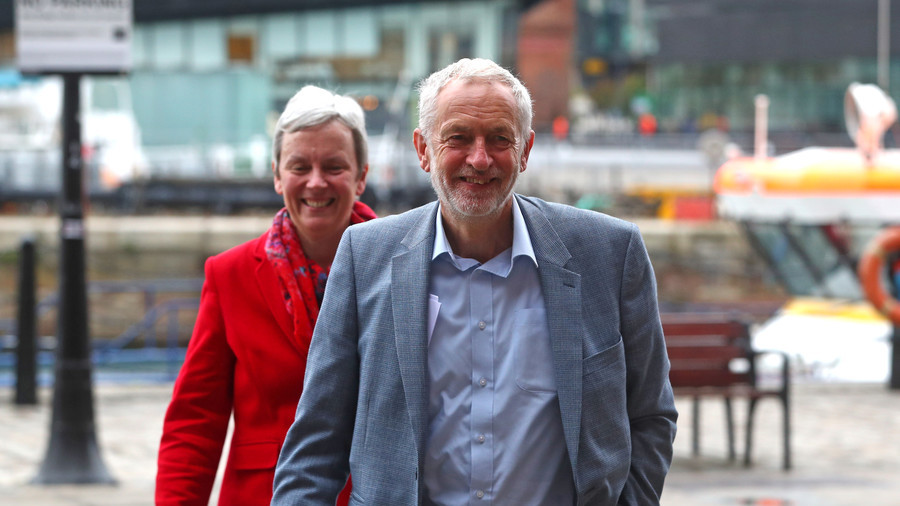 Jeremy Corbyn says the Labour party will call for a national election if any Brexit deal struck by Prime Minister Theresa May with Brussels fails to meet his party's 'six tests.'
"We will challenge this government on whatever deal it brings back on our six tests, on jobs, on living standards, on environmental protections," Corbyn said at a rally in Liverpool, confirming an earlier report that his party plans to call for an election if the deal is defeated in the parliament.
"And if this government can't deliver, then I simply say to Theresa May the best way to settle this is by having a general election," he said.
Jeremy Corbyn touched on Brexit briefly in his speech but only to say Labour would not vote for a deal that doesn't meet their six tests and if it doesn't there should be a General Election. He's not interested in another referendum.

— Ben (@Jamin2g) September 22, 2018
To pass the Labour Party's 'six tests,' the Brexit deal has to ensure the UK's collaborative future with the EU; maintain Britain's current benefits as a member of the Single Market and Customs Union; provide for fair management of migration; defend the rights of British citizens; protect national security and deliver for all the nations and regions of the UK.
On Thursday, EU leaders rejected May's so-called "Chequers" plan, demanding concessions from the PM on trade and on customs arrangements for the UK border with Ireland.
With a growing number of Tory MPs openly showing dissatisfaction with her policies, the ground is shaking under May, while the stalled talks have already caused the resignation of Brexit Secretary David Davis and Foreign Secretary Boris Johnson during the summer.
On Friday Theresa May demanded that the EU bring to the negotiating table a new set of proposals to break the "impasse," declaring she will not "overturn the result of the referendum nor will I break up my country."
Foreign Secretary Jeremy Hunt said Britain would not "capitulate" to the EU's demands and urged the bloc to engage with May's proposals.
May's aides have reportedly already begun to draw up contingency plans for a snap election, the Sunday Times reported, citing two senior members at Downing Street. According to the report, the PM's team is "wargaming" an autumn vote to secure public backing for May and her Brexit vision.
Think your friends would be interested? Share this story!