'Putin wants me dead': Russian 'model' seduces UK tabloids with new Salisbury poisoning claims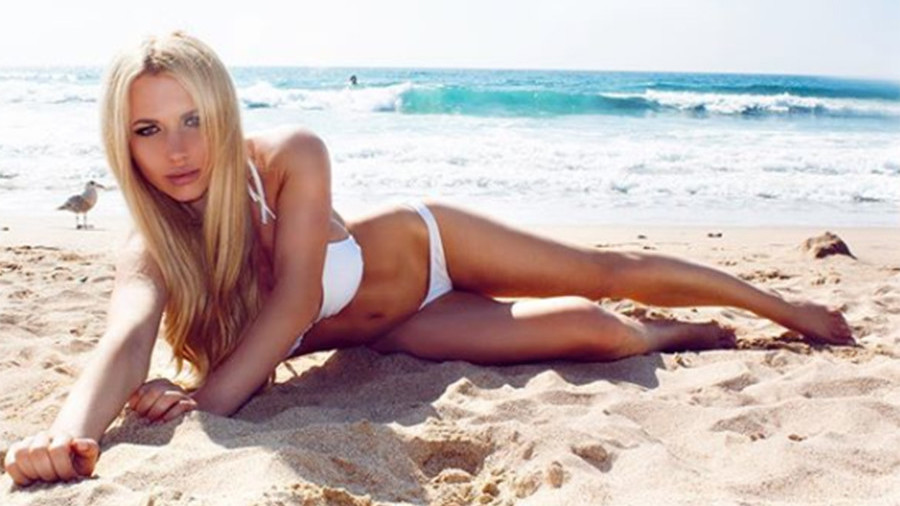 A 30-year-old Russian model, whose husband may have been poisoned by rat poison at a Salisbury restaurant, has claimed "Vladimir Putin wants me dead." Even more astonishingly, a British tabloid decided this was front page news.
When the story was first breaking on Sunday, the excitement in the Sun's newsroom must have been palpable. Another reported poisoning in a knock-off Italian eatery in Salisbury, and a Russian was involved as well. Almost too good to be true, this was the Skripal poisoning all over again.
Anna Shapiro, a 30-year-old Russian model (although a part-time model, which one assumes is a bit like a part-time actor) and event organizer, described to The Sun how she found her husband Alex King fighting for his life in the toilet at restaurant Prezzo and "foaming at the mouth."
Police closed the restaurant and the streets surrounding it, and investigators in HAZMAT suits went in to check it out. Understandably, the local force was a bit jumpy, but later confirmed "we were able to rule out the presence of Novichok quickly [and]… at this stage, it is unclear as to whether or not a crime has been committed," adding also that "we would remind everyone that speculation is not helpful."
However, Rupert Murdoch's tabloid didn't get where it was today by avoiding speculation and it soon started filling in the gaps three days later, because this was a story that has the kind of details which more than compensate for a general lack of confirmed facts and credibility; the alleged victim is blonde, has THE looks, and is willing to go on the record with a claim that Putin wants to kill her.
Novichok has been ruled out by police, but The Sun has security sources which say they suspect "rat poison" was used in the "attack." The OPCW has yet to comment at this time.
So why would Putin send 'henchmen' after Shapiro?
She believes it may be because she renounced Russian citizenship against her parents' wishes. Or because her father is a general in the military and also plays in a military orchestra. Or simply because she opposes Putin in general. Maybe he's seen her Instagram account; who knows?!
She claims to have received death threats, but according to her story, it appears those behind these alleged threats were just waiting for her to arrive in Salisbury before they struck (do all Russians end up in Salisbury?). Is this all plausible enough for a national newspaper to splash on its front page?
Shapiro claims she is in fear for her life, but managed to keep her concern under control for the photo-shoot she did with The Sun in a short skirt. She appears to have shunned the Yulia Skripal approach of disappearing from public view after the incident, instead putting herself very much on display.
The police have offered no suggestion that a crime took place, the restaurant Prezzo says this is an isolated incident and all its staff are well. The Sun ran it on the front page anyway.
Think your friends would be interested? Share this story!
You can share this story on social media: