Novichok 'not suspected' after 2 people fall ill in Salisbury restaurant, causing lockdown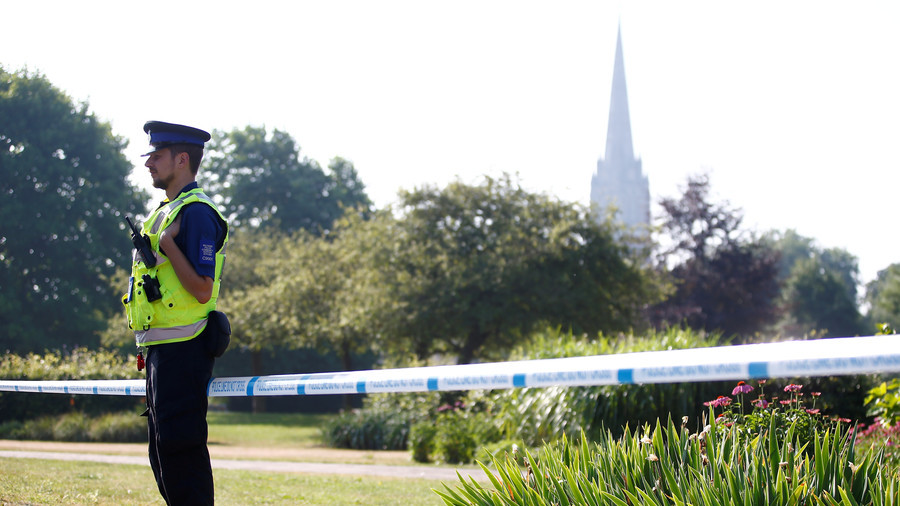 Salisbury police say they do not suspect Novichok nerve agent made two people ill at a Prezzo restaurant that was placed on lockdown with the surrounding roads cordoned off.
"We can now confirm that there is nothing to suggest that Novichok is the substance," police said in a statement. British authorities say this nerve agent was used to poison Sergei Skripal, a former Russian double agent, and his daughter Yulia in Salisbury this March.
Police were called to the area on Sunday evening following the incident involving a man in his 40s and a woman in her 30s at the Italian cuisine chain. Wiltshire Police wrote on Twitter.

"Due to recent events in the city and concerns that the pair had been exposed to an unknown substance, a highly precautionary approach was taken by all emergency services," the statement said.
Trouble in Salisbury again on New Street near the cathedral, no sign of what's happened but there's 1 fire engine, 1 ambulance and 4 police cars, a man in a full white body suit with a mouth-mask and police not allowed to tell us what's happening @BBCNews@SpireFM@SkyNewspic.twitter.com/3XpNVkH9or

— Sam Proudfoot (@samproudy01) September 16, 2018
Both patients are in hospital for further observations and the cordon of the area remains.
As the incident took place in Salisbury where the Skripals fell ill in March, the speculations popped up on social media that the pair were Russian as well. This was not confirmed.
The UK pinned the blame on Russia for the incident with the Skripals prompting deterioration in the relations between the two countries. In September, UK police named the suspects behind the poisoning as Alexander Petrov and Ruslan Boshirov and released their photos. The men then gave an interview to RT's editor-in-chief, Margarita Simonyan, where they said they had been wrongly accused by the UK. Although they claimed they went to Salisbury as tourists and suggested that more CCTV footage would prove that, London was quick to denounce the interview as a blow to the "public's intelligence."
READ MORE: 'Eventful trip': TripAdvisor shuts down Salisbury Cathedral's page trolled over Skripal case
Russia has repeatedly denied any claims of involvement in the Skripal case. On Saturday, the Kremlin spokesman Dmitry Peskov said that Petrov and Boshirov are not linked to the Kremlin or the Russian President Vladimir Putin in any way.
Like this story? Share it with a friend!
You can share this story on social media: