'Eventful trip': TripAdvisor shuts down Salisbury Cathedral's page trolled over Skripal case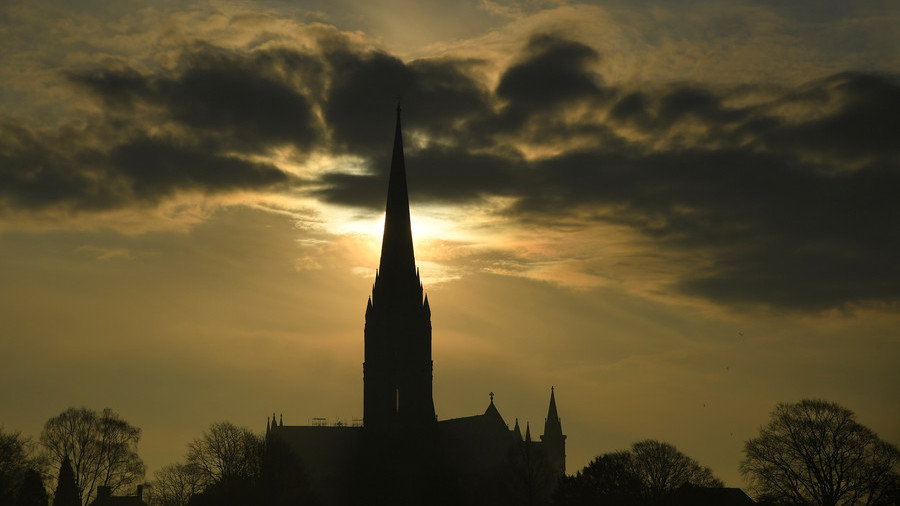 RT's interview with the UK's suspects in the Skripal case has triggered a troll storm on TripAdvisor, as the page of Salisbury Cathedral was raided by users posing as Russian agents. The fun-making prompted the page to be locked.
Several hours after the interview with Alexander Petrov and Ruslan Boshirov aired, online impersonators flocked on the page, leaving tongue-in-cheek posts on the TripAdvisor entry for Salisbury's Cathedral Church of the Blessed Virgin Mary.
"I wanted to visit the worldwide famous town of Salisbury since I was a boy. Could say it was eventful," a user posting under the name 'RuslanBoshirov' said.
Another 'Boshirov' said the "short 3,000km hop from Moscow" to see the spire of the cathedral was "well worth it."
A spoof review of Salisbury Cathedral by 'Ruslan Boshirov' has appeared on TripAdvisor, after the Russian novichok suspects told RT they visited to see the "famous" landmark pic.twitter.com/3IWd8AAZ33

— talkRADIO (@talkRADIO) September 14, 2018
"This is the cathedral to visit for anyone planning a 2 night holiday from Russia," one reviewer wrote.
Other "reviews" also poked fun at the unfortunate tourist destination that Petrov and Boshirov picked and the bad weather they faced there.
"Forget about London, travel straight to Salisbury. Consider that the winter can be really rough, especially if you are from Russia and you are not used to 2cm of snow," another user said.
One "review" was left by a user with the alias 'Novickek' from "Moscow, Russia," who appeared to be more blunt and quite toxic.
"My two daddies took me to this wonderful cathedral that all their friends have been talking about! But they left me there. If anyone knows where my Daddy's (sic) are please help!" 'Novickek' wrote, accompanying the post with a crudely doctored picture of an oversized green poison bottle, resting atop Salisbury Cathedral's spire.
Shortly after the wave of trolling started, TripAdvisor switched the page to read-only mode. As of now, Salisbury Cathedral's page is locked for new reviews and the jokes from the past few days have been purged.
"Due to a recent event that has attracted media attention and has caused an influx of review submissions that do not describe a first-hand experience, we have temporarily suspended publishing new reviews for this listing," a message on the page reads.
Like this story? Share it with a friend!
You can share this story on social media: