Suicide prevention guide tells UK armed forces: 'Seek help and ignore rank if you are suffering'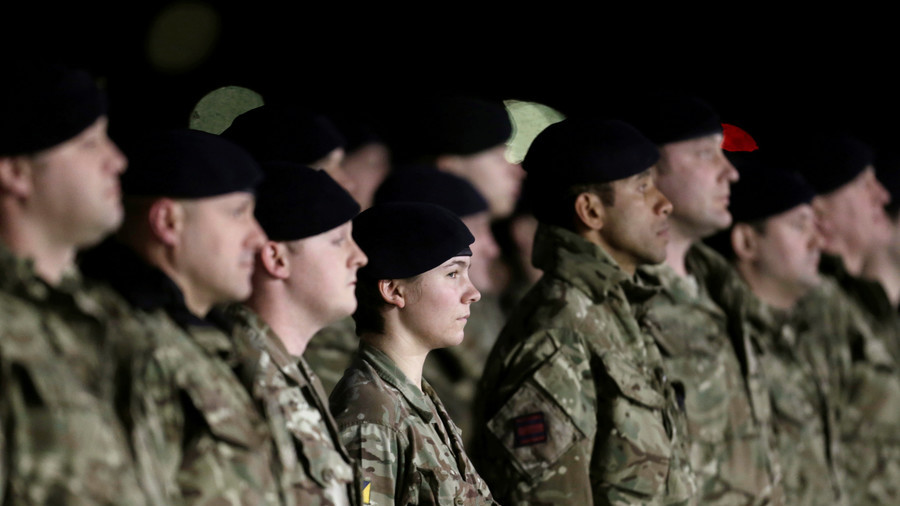 A new suicide prevention booklet distributed to the British armed forces advises soldiers to confide in their superiors if they believe they are a suicide risk — and to ignore rank when seeking help.
The new guide, which was jointly launched by the Samaritans and the UK Ministry of Defence, aims to help military personnel identify anyone who could be suffering with mental health problems and offers information on ways soldiers can help someone who they perceive to be struggling.
The booklet is being distributed to all military personnel and reserve forces, which means that 200,000 people will have access to either a hard copy or a digital version, the UK Telegraph reported.
Some of the warning signs listed include drinking alone, loss of personal discipline, using sweeping negative statements about the world and appearing to be "not quite there".
The guide implores soldiers to start "looking after your mates" and notes that a career in the armed services exposes a person to higher risk than is found in many other careers.
The rate of military suicide is still lower than the rate of suicide among the general population, however. In 2017, it was 8 per 100,000 compared to 18 per 100,000 in the general population.
The booklet is part of a £3.5 million series of initiatives by the Samaritans and the Defence Ministry aimed at offering better training and support to personnel and veterans who are dealing with mental health problems. The program was funded through fines levied on the banking industry for LIBOR rate manipulations.
Defence Secretary Gavin Williamson said it was "vital" that people knew where to turn to if they were struggling and that the guide would help to "raise awareness" of the support available to them. "By helping our people to spot the early signs that someone may be struggling, we give them the best chance of a full recovery," he said.
READ MORE: 'God, help us': British Army on standby in case of no-deal Brexit supply issues
Minister for Defence People and Veterans, Tobias Ellwood, has placed emphasis on mental health in the armed forces, citing his army veteran uncle who took his own life after suffering with depression and not seeking help.
The Defence Ministry plans to spend £220 million over the next ten years to improve mental health services for military personnel. In February, a new MoD-funded 24-hour mental health helpline, run by the Combat Stress charity, was established for armed services personnel and their families.
If you like this story, share it with a friend!