'Defend yourself from knife attack': Community organizer's instructional video goes viral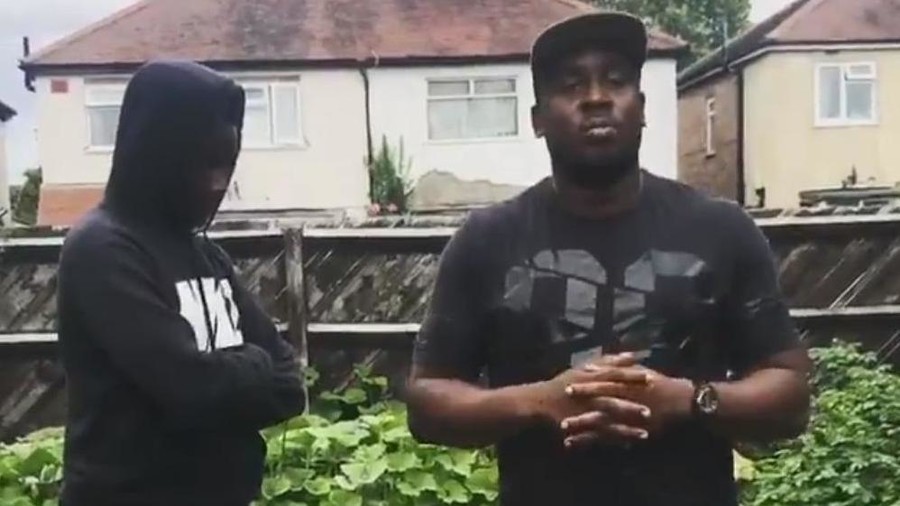 As London struggles to get to grips with a knife-crime crisis, one community organizer decided to make a video telling people what to do if they are confronted by someone carrying a blade and the advice has gone viral.
In the video, Londoner Garvin Snell and his 13-year-old son, Kyian, outline the best technique for dealing with an attack.
"We see on the news all the time how many people are being stabbed and killed left, right and center," Snell says. "So, I am here today with my son and I am teaching him how to defend himself in anyone comes to attack him with a knife, so here we go."
Snell then picks up a knife and, as he turns, Kyian immediately turns and runs away, even vaulting a garden fence to complete his escape.
"There is no shame in running away. If someone pulls out a knife on you get the hell out of there. Get as far away as possible," the 37-year old explains.
"There is no shame in that. There are too many brave people in the morgue. There are too many brave people who end up dead. Our young people are being killed left, right and center."
READ MORE: Teenager disemboweled as 4 stabbed in London gang fight
Snell's message has clearly struck a chord with many people, as the video has been viewed more than two million times on Twitter and more than 900,000 times on Facebook. It has even caught the eye of the local police, who fully endorsed the message.
Violent crime in the UK has been rising since 2014. According to the latest figures from the Office of National Statistics, this year has seen a 16-percent increase in offences involving knives. London Metropolitan Police say more than 14,000 knife-crime offences took place in the capital since March 2017, a rise of around 20 percent on the previous year.
Think your friends would be interested? Share this story!