'In the name of fake news' - Occupy London attacks Facebook after temporary ban (VIDEO)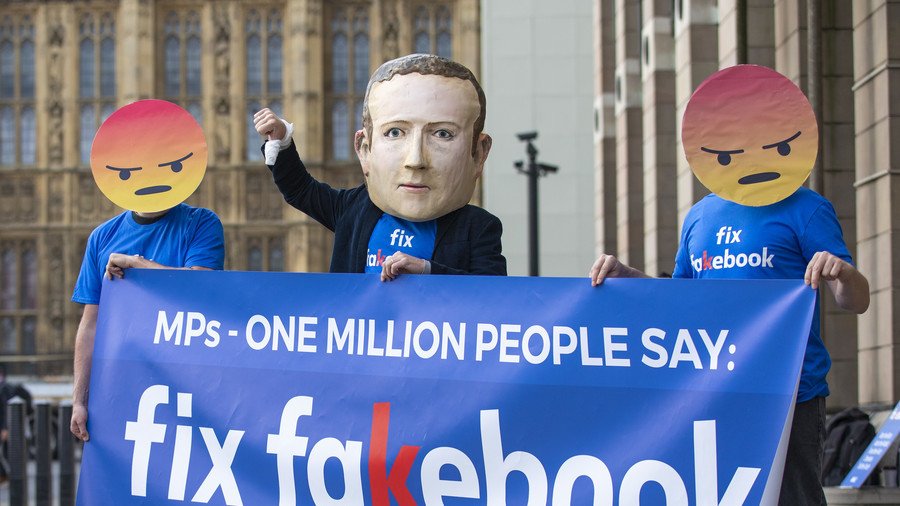 The temporary ban of a left-wing, pro-Palestine Facebook page was a part of a "massive rearguard action on the part of the establishment" carried out in the name of "fake news," argued George Barda, of Occupy London, told RT.
Upon reinstating the Occupy London page, which has more than 150k followers, Facebook said the ban was a mistake, though, according to Barda, the company gave "no reasonably explanation" for the initial ban, leading to suspicion from the group that the censure was over pro-Palestinian messages posted by the group.
Referencing a 2016 investigation by The Intercept, Barda stated "Facebook unfortunately works very, very closely with the US government, and the Israel government specifically to remove posts.
"It was the Israeli foreign minister, in a public statement, announced that previously only 50 percent of their demands for things be removed were responded to favourably by Facebook , now 95 percent of things the Israeli government order Facebook to remove they remove," referencing reported comments by Israel's justice minister, Ayelet Shaked.
The Israeli government has recently weighed in the ongoing anti-semitism row that has riven the Labour Party, with Israeli Prime Minister Benjamin Netanyahu exchanging barbs with Jeremy Corbyn last week.
"Because of this anti-Semitism row [in the Labour Party] progressives are keeping their voice down about the horrific recent events in Palestine; the passing of the law by the Israeli state that effectively, formally locked in the situation that we've had for 40 years, namely that Jewish people a different legal status from other citizens in Israel."
Barda stated that he regarded the temporary ban on his page a part of a "massive rearguard action on the part of the establishment," continuing to note that "in the name of fake news many progressive websites that have been a major part of Bernie Sanders, Jeremy Corbyn etc. they found their traffic going down significantly.
"Mainstream progressive websites have seen their traffic go down by 70 percent. These are algorithms that are designed in private that nobody can inspect that have a huge impact on what information the world gets to see about what's going on. That's a hugely significant issue going forward."
If you like this story, share it with a friend!
You can share this story on social media: