Rees-Mogg to ambush May with 'positive' no-deal plan, released before Tory conference – reports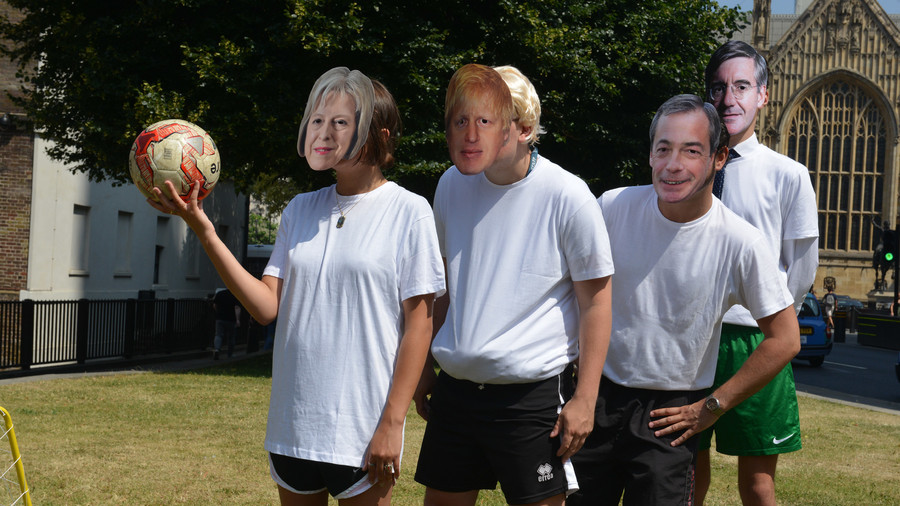 Scores of MPs are planning to challenge Theresa May by backing a 'positive' plan for leaving the EU with no deal, according to reports. The move follows warnings of civil strife should the UK leave the bloc without a deal.
Hard-right Tory MP, Jacob Rees-Mogg, is arranging the plan which will outline the benefits of a Brexit on World Trade Organisation (WTO) terms, reports the Times.
The plan is likely to have the support of up to 80 MPs, many of whom are members of the European Research Group (ERG), chaired by Rees-Mogg. The proposal is provocatively scheduled for release only days before the Tory conference in September.
The plan, which is still in development, will reportedly propose a Canada-style free trade agreement with the EU, on the provision that it reverses its position on the Irish border. Should the bloc fail to agree to this, the paper proposed a no-deal Brexit on WTO terms.
Rees-Mogg's reported plan is in direct opposition to May's own Brexit blueprint, referred in the press as the Chequers plan, which proposed a soft-Brexit enraging many grassroots Tories and the hard-right of the party.
The plan is creating disquiet amongst May's aides, who fear that it could undermine her position in negotiations with Brussels. The prime minister has a working majority of just 13 and the prospect of a rebellion, even from a minority of ERG MPs, would see May reaching out to the Labour party for support.
According to the government's forecasts a no-deal Brexit, posited in Rees-Mogg's plan, would have a devastating effect on the economy. A leaked treasury report detailed that if the UK reverted to WTO trade rules, the country's economy would decline by 8% over the next 15 years.
READ MORE: 'Posh scum' and sex toy: Vandals strike at Tory MP Jacob Rees Mogg's home - reports
Beyond economics, fears that a no-deal Brexit could lead to civil unrest have been abundant. Many local authorities are reportedly preparing for such a scenario, while iNews reported that the government was discussing canceling police leave for the months following Brexit.
Like this story? Share it with a friend!