Resignation matter or fake news? Attack on Corbyn over 'terrorist wreath laying'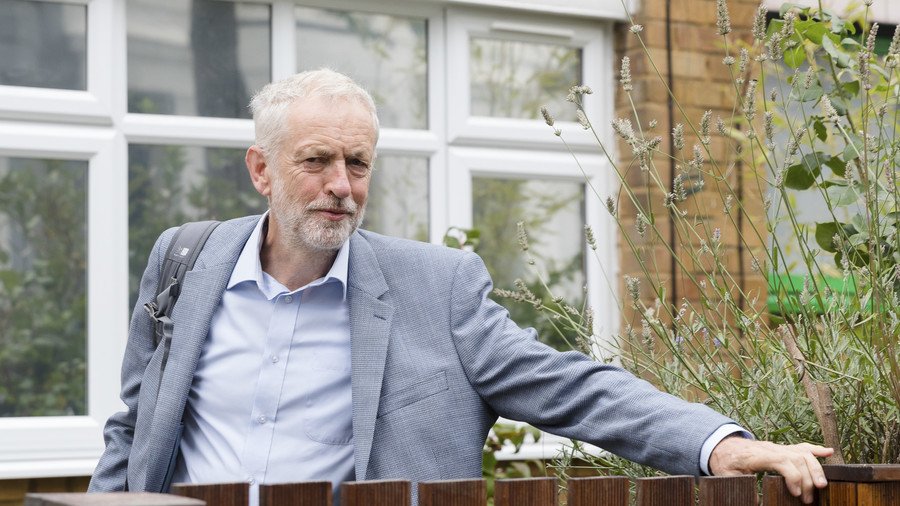 The latest anti-Semitism story to hit Labour's Jeremy Corbyn has polarised debate. His critics want him to resign immediately, while supporters are rushing to his defence, denying the accusations and crying 'fake news.'
Photographs, taken in 2014 and published by the Daily Mail on August 11, show Corbyn holding a wreath at a service in Tunisia close to the graves of the Black September terrorists, who were implicated in the Munich attacks, in which 11 Israeli athletes were killed in 1972.
READ MORE: #WeAreCorbyn trends at No.3 worldwide as Corbynites fight back against anti-Semitic 'smears'
The original story is headlined "Corbyn's wreath at Munich terrorists' graves," goes on to accuse the Labour leader of attending a "tribute event for Palestine 'martyrs' including plotters behind 1972 slaughter of Israeli Olympic athletes."
The Labour Party has rejected calls for an apology, reiterating that Corbyn's statement that he was laying a wreath honoring the 47 victims of an Israeli attack on a Palestinian Liberation Organisation (PLO) base outside of Tunis in 1985.
Responding to a follow up story, in which relatives of the Munich victims state that Corbyn should be "ashamed and apologize," the party's press team posted that the relatives were being "misled" by the story.
Writing in the left-wing Morning Star after the visit to the Tunisian cemetery, Corbyn stated that wreaths were laid to mark the 1985 Israeli bombing, adding: "After wreaths were laid at the graves of those who died on that day and on the graves of others killed by Mossad agents in Paris in 1991."
It is unclear who Corbyn was referring to as there are no known Israeli killings in Paris in that year. However, Mossad agents did reportedly kill the PLO's liaison officer with foreign intelligence agencies, Atef Bseiso, a suspected Black September member in 1992 in the French capital.
The article's perceived inaccuracies prompted certain Corbyn supporters to call on him to sue the Daily Mail and over what they insist is 'inaccurate reporting.'
In turn, right-wing Twitter condemnations of Corbyn were rife. Broadcaster Julia Hartley-Brewer mocked the Labour leader, and staunch Corbyn critic and Daily Mail journalist, Dan Hodges posted: "Dear Corbynites. It's clear your hero honoured one, or a number of, the terrorists responsible for the Munich attack."
The accusations led to Home Secretary Sajid Javid to demand Corbyn resign. "If this was the leader of any other major political party, he or she would be gone by now." stated the Conservative.
While Jewish Leadership Council, Jonathan Goldstein, told the Jewish News: "This man is not fit to be a Member of Parliament, let alone a national leader."
Another piece published by the Daily Mail on the same day attacked Corbyn for attending the wedding of a Palestinian ambassador who was accused of Holocaust denial in 2014, a claim he denies. Corbyn attended the wedding in 2010.
If you like this story, share it with a friend!
You can share this story on social media: