'Sick of media lies': Thousands protest state broadcaster bias in #BBCswitchoff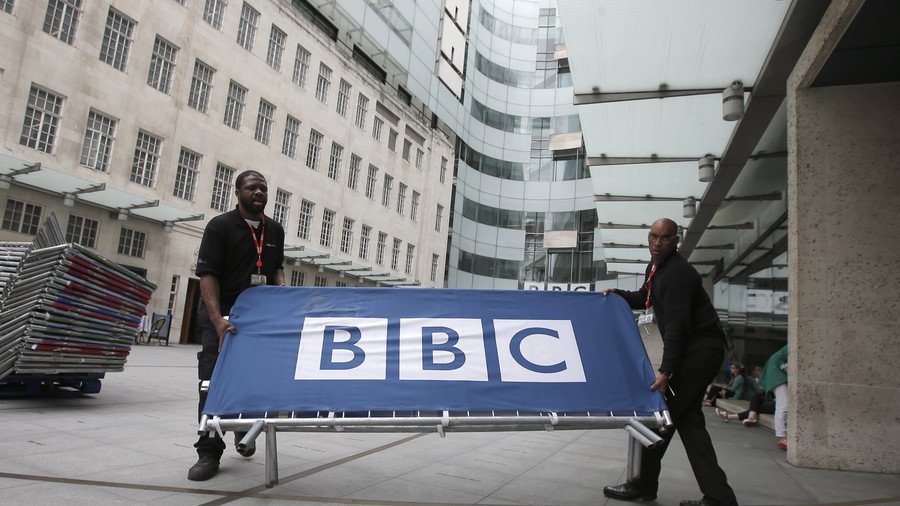 A viral campaign calling out the BBC for alleged media bias and a lack of impartiality whipped up a huge Twitterstorm as citizens recounted examples of the state broadcaster's prejudice under the hashtag #BBCswitchoff.
The campaign, organised to highlight the publicly funded broadcaster's perceived bias against Labour leader Jeremy Corbyn, began at 6pm to coincide with the TV station's news program.
Thousands joined in on the protest, catapulting #BBCswitchoff to the top trending hashtag across the UK Thursday evening.
British citizens used the opportunity to voice their frustration with BBC editorial decisions, laying down accusations of bias against the broadcaster on a number of topics, including its coverage of Corbyn, the NHS, the Yemen civil war, and the Israeli occupation of Palestinian territory.
Corbyn supporters condemned accusations of anti-Semitism engulfing the Labour party and pointed out how the BBC's treatment of Corbyn differed greatly from its coverage of Islamophobic comments made by former Foreign Secretary Boris Johnson.
Others claimed that the BBC was legitimising far-right viewpoints and marginalising socialist voices.
Many Twitter users said they had once been loyal viewers of the broadcaster but were now switching off for good, accusing the organization of being a mouthpiece for the Tory government and failing to hold those in power to account.
While the impact of the campaign was evident on Twitter, HSBC whistleblower Nicholas Wilson quipped that they would never know if the BBC reported on the viral Twitterstorm.
READ MORE: 'This is a lie': Israeli spokesman uses angry Twitter diplomacy to directly accuse BBC of bias
You can share this story on social media: