Terrorist toddlers? Nursery downgraded by govt. watchdog over failing to spot radicalization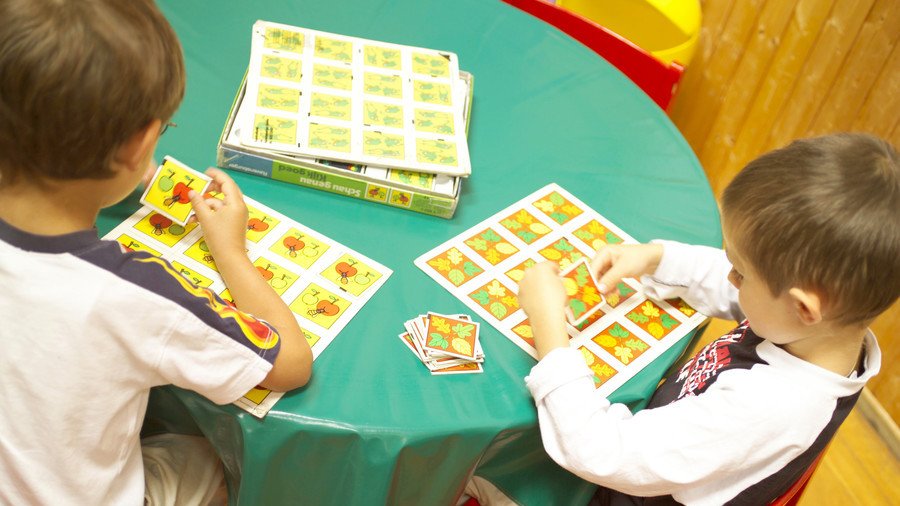 A nursery school in England was downgraded by a government education watchdog for failing to identify preschoolers at risk of extremism, being radicalized by family members or others.
Little Ducklings nursery, in Hove, East Sussex, was criticized by the Office for Standards in Education (Ofsted) after inspectors deemed that staff did not have a "secure understanding" of how to protect children from radicalization, reports the Argus.
The Ofsted report said: "Although the manager and staff have reviewed some aspects of their safeguarding knowledge and updated the policies and procedures, not all staff have a secure understanding of how to protect children who may be at risk from extreme behaviours or views."
The watchdog added that "some staff are less secure on their understanding of wider safeguarding issues relating to the 'prevent' duty'".
Under the Counter-Terrorism and Security Act 2015, schools and childcare providers must adhere to the 'prevent' duty, which requires staff to have the ability to identify children who may be susceptible to radicalisation.
The controversial 'prevent duty' stipulates that protecting children from radicalization should be a part of schools' and childcare providers' wider safeguarding responsibilities. The program has faced sustained criticism that it amounts to a domestic spying operation primarily focused on Britain's Muslim community.
Inspectors initially told the nursery that, within a day, they must "ensure all staff use the information gained through training to improve their knowledge of the 'prevent' duty and wider safeguarding issues," in order to meet the requirements of the Childcare Register.
Nursery staff told the Argus that the date has now been extended until the start of term in September.
Speaking to the Argus, a spokeswoman from the pre-school management committee said that she was "disappointed" with the watchdog's result.
"We are working closely with the early years team at the council who are supporting us to help improve our rating. We are also working alongside Ofsted and informing them of our plans for improvement which includes refreshing staff training on safeguarding and risk," she added.
If you like this story, share it with a friend!
You can share this story on social media: