BBC attacked by MPs and Guardian journalists for Tommy Robinson coverage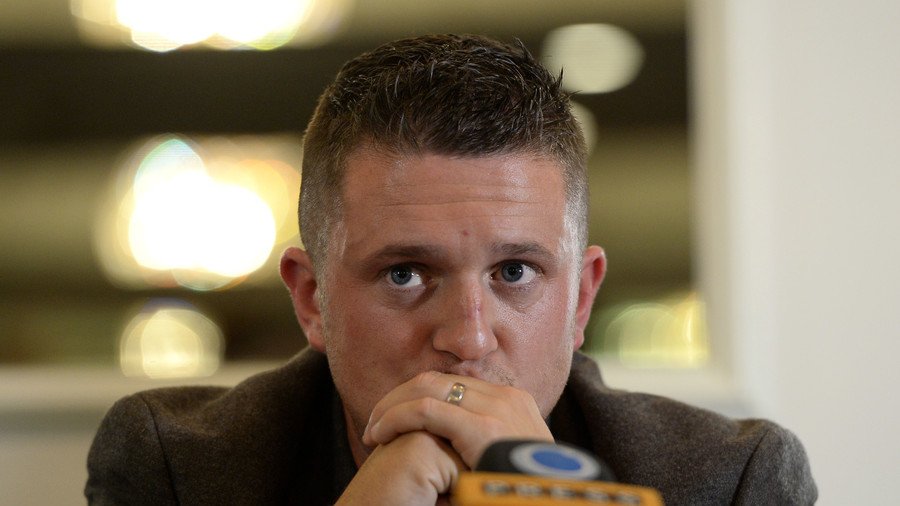 After leaving prison yesterday, English Defence League founder Tommy Robinson told the BBC "all you do is lie" refusing to give them comment. Despite this, the BBC is now accused of providing 'a platform to the far-right.'
Despite vowing not to speak to them, many of Robinson's supporters have taken the opportunity, much to the chagrin of anti-racist activists and left-leaning journalists, among others.
Since Robinson's release on bail, BBC Radio 4 interviewed two of his prominent supporters; Ezra Levant, correspondent for the right-wing Canada-based Rebel Media, and former editor of Breitbart London, Raheem Kassam. Upon hearing the interview with Kassam, Labour MP David Lammy attacked the BBC for not challenging his claim that Steve Bannon is a "Kennedy democrat."
Following the coverage, leading Guardian columnists, Owen Jones and Jonathan Freedland, had their say. So often divided over the future of the Labour Party the pair were united in the condemnation of the public broadcaster, with Jones taking aim at BBC for 'normalising the new far-right.'
Robinson's conviction for contempt of court was overturned after a court ruled that the process leading to the conviction of the former leader of the English Defence League 'was flawed.' The move was cheered by around 20 supporters outside the courthouse, who were opposed by activists from the group Stand Up To Racism
During his imprisonment demonstrations - attracting thousands - were held to demand Robinson be released. One of the protests descended into violence with a portion of Robinson's supporters and counter-demonstrators attacking police and each other.
Robinson is not yet an entirely free man as he has been released on bail – with conditions attached
The Guardian reports that Robinson has been ordered to attend a retrial in London and to remain at least 400 meters away from Leeds crown court while on bail.
If you like this story, share it with a friend!
You can share this story on social media: