Plans to bury nuclear waste under national parks backed by UK govt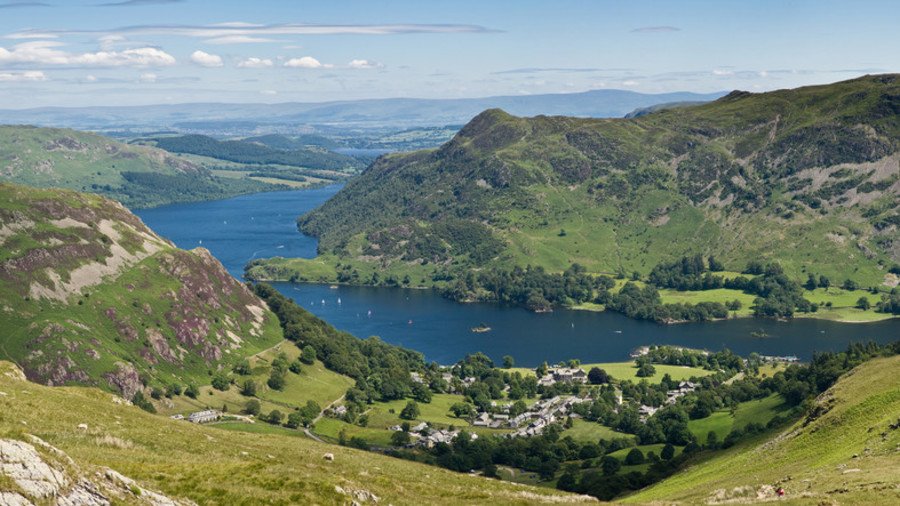 UK officials could soon begin burying radioactive waste under some of the country's national parks and areas of outstanding natural beauty, according to new plans backed by the British government.
READ MORE: Mexico put on alert as truck with radioactive materials gets stolen
Nuclear waste is currently being stored at above-ground facilities across the UK but it is hoped that deep geological burials will provide a long-term solution to the problem of mounting leftovers. The plans were published in January but have now been bolstered by the support of MPs on the Business, Energy and Industrial Strategy (BEIS) Select Committee.
Areas reportedly under consideration are the Lake District national park, which is located near the Sellafield nuclear reprocessing plant in Cumbria.
Labour MP and committee chairperson Rachel Reeves said the group had decided against excluding national parks from becoming potential burial sites. "It is right for safety matters to prevail over environmental concerns in this case," she said.
Burial works are said to involve building vaults and tunnels that could contain the waste deep underground, but opponents fear they will cause major damage to the surrounding landscape.
Caroline Lucas, the Green Party MP, has branded the plan to bury the waste in some of the UK's most scenic areas as "outrageous." "Tussles over which communities have to put up with this toxic material bring us all to shame," Lucas told the Guardian.
READ MORE: Nuclear watchdog warns of radioactive leak at South Carolina fuel factory
Speaking to Sky News, Emma Marrington of the Campaign to Protect Rural England said she hoped the government would reconsider the plans. "We know that where such major development takes place we destroy beautiful landscapes and ruin our opportunity to pass on a beautiful piece of countryside to the next generation," she said.
Like this story? Share it with a friend!
You can share this story on social media: