ISIS 'Beatles': UK suspends cooperation with US over death penalty threat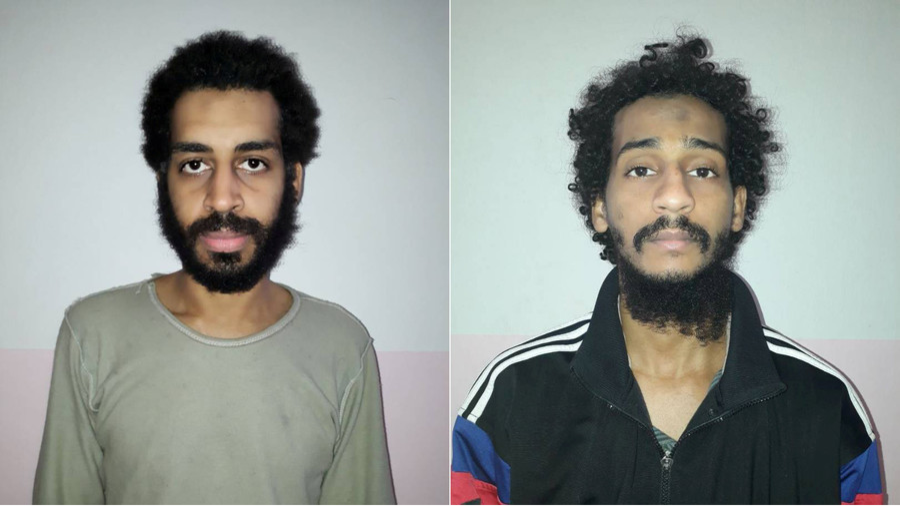 The UK Home Office has suspended cooperation with the US in the case of two alleged Islamic State (IS, formerly ISIS) fighters raised in Britain, who could face the death penalty if tried under the United States' jurisdiction.
The move comes after Home Secretary Sajid Javid, in a leaked letter to US Attorney General Jeff Sessions, initially waived Britain's usual position, which demands assurances are sought that the death penalty should not be applied to former or current citizens.
His position was agreed upon in consultation with Prime Minister Theresa May and then-Foreign Secretary Boris Johnson. Following the leaked letter, May's spokesperson refused to endorse Javid's stance, stating: the UK has "a long-standing position" to oppose the death penalty.
The news led to widespread political pressure, with Labour accusing the government of having "unilaterally abandoned British opposition to the death penalty." While Lord Carlile, an ex-independent reviewer of terrorism legislation, said the policy was a "change of policy without any consultation."
The two men in question, Alexanda Kotey and El Shafee Elsheikh, are suspected of being members of the IS cell, branded 'The Beatles' in the press. Both men were stripped of their British citizenship following their capture by the US-backed Syrian Democratic Forces.
Diplomatic wrangling followed their imprisonment, as nations sought to decide where the pair - now stateless - should be tried.
The mother of Elsheikh launched an emergency legal challenge against Javid's decision to not seek assurances and to share information with the US.
A Home Office spokesperson said: "Yesterday we received a request from the legal representative of the family of one of the suspects to pause the MLA [mutual legal assistance] response.
"We have agreed to a short-term pause. The government remains committed to bringing these people to justice and we are confident we have acted in full accordance of the law and within the government's longstanding MLA policy."
If you like this story, share it with a friend!
You can share this story on social media: