Medieval treason law should be 'revived' so terrorists can be punished more severely - report
Published time: 25 Jul, 2018 12:28
Edited time: 26 Jul, 2018 08:26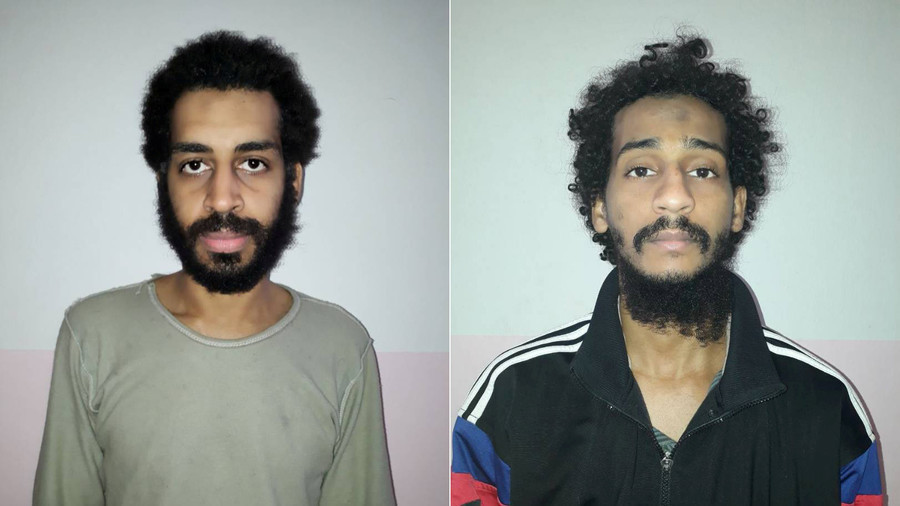 A 14th century treason law should be renewed to allow so that terrorists could face life behind bars, a report by a right-leaning think tank claims. It was backed by MPs and a former counter-terrorism chief.
The report by Policy Exchange was authored by cross-party MPs including Conservative MP Tom Tugendhat. It comes amid furore over the Home Secretary's refusal to seek 'assurances from the US that two ex-British citizens who are alleged to have fought with Islamic State (IS, formerly ISIS/ISIL) will not be executed if tried under their jurisdiction.
In a leaked letter, Home Secretary Sajid Javid told US Attorney General Jeff Sessions that the US "currently has additional charges for terrorism offences which are not available under UK criminal law, and those offences carry long sentences."
The report, however, argues UK law would be sufficient should the 1351 Treason Act be implemented, the centuries old legislation contains offence which "marked out treasonous acts" and allowed the courts to impose "justifiably severe punishment".
In a foreword to the report, Lord Judge, the former lord chief justice of England and Wales, wrote: "If a citizen of this country chooses to fight with the Taliban in Afghanistan against British forces, his crime is more than terrorism. It is treason, and should be prosecuted accordingly."
'Aiding the Enemy: How and why to restore the law of treason', was backed by a string of cross-party MPs, including former Home Secretary Amber Rudd, Labour MP Khalid Mahmood and former head of Scotland Yard's counter-terrorism department Richard Walton.
Between 2006 and 2017, 193 people were sentenced to imprisonment for terrorism offences and more than 80 of them are bound to be released by the end of the year, the report noted, adding that if "they had been convicted of treason and imprisoned for life, the UK would be considerably safer."
While the Act is still in force, it has been deemed "unworkable". The last time someone was convicted under the legislation was in 1946 when William Joyce, commonly known as Lord Haw-Haw, was hanged for assisting Nazi Germany.
Mahmood said: "Punishing treason properly is important to signal clearly that our communities condemn betrayal. Sentencing traitors to life imprisonment would recognise the gravity of the wrong they have committed and would help protect the public."
Like this story? Share it with a friend!