Casting agency offers actors £20 to protest against Qatari leader outside Downing Street
Published time: 24 Jul, 2018 11:04
Edited time: 25 Jul, 2018 15:56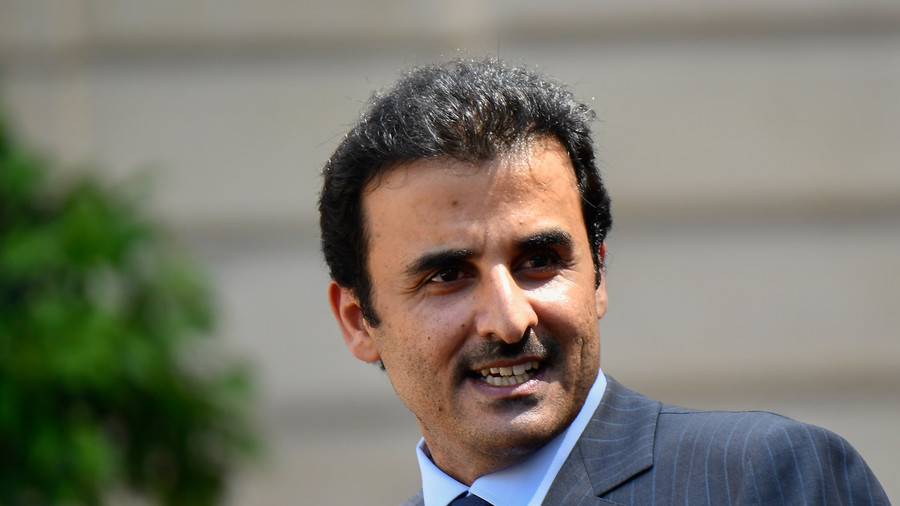 A UK casting agency has offered actors £20 ($26) to stage a '500-strong anti-Qatar' protest outside Downing Street on Tuesday, when the Gulf country's leader meets with Prime Minister Theresa May.
Screenshots of emails sent to the would-be actors were posted on Facebook, Twitter and Reddit. Tour manager Andy Washington was among those who posted the call, which asked for candidates to "fill space" outside Number 10 as Sheikh Tamim bin Hamad Al Thani meets the Tory leader.
Actors received an email by casting agency Extra People, which read: "This is NOT a film or TV production."
"The company are looking for a large group of people to fill space outside Downing Street during the visit of the president of Quatar (sic). This is an ANTI-Qatar event – you will not have to do or say anything, they just want to fill space. You will be finished at 12:30."
The agency, however, has since apologized "profusely" and "withdrawn" its involvement. According to the agency, they were contacted by PR company Neptune PR Ltd, asking for the company to recruit up 500 people who could prop up the demonstration.
"As soon as we as a company became aware that it was a political demonstration, we immediately withdrew, wanting no further part in this," Tom Walker, the company director of Extra People, told Al Jazeera.
"We have never or will never supply artistes for any event that could be deemed racist or xenophobic and regret that we have even been caught up."
An unnamed Qatari diplomat pointed the finger at Qatar's neighbors, the UAE, Saudi Arabia, Bahrain and Egypt, who in June 2017 imposed an economic blockade on the Gulf country amid opposition to its foreign policy.
"The blockading countries have a long history of using paid protesters to try and discredit those who do not agree with their views," said the Qatari diplomat, the Guardian reports.
Like this story? Share it with a friend!