Death penalty for British jihadists? Tory cabinet split over controversial policy
Published time: 23 Jul, 2018 14:04
Edited time: 24 Jul, 2018 07:37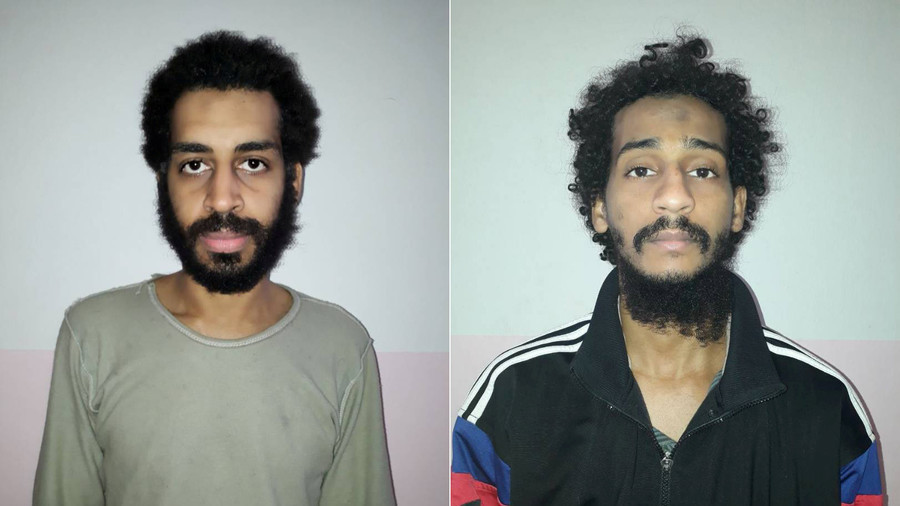 Theresa May has failed support her home secretary after he dropped the UK's blanket insistence that suspects it extradites won't face the death penalty. The controversial case involves two alleged Islamic State fighters.
Home Secretary Sajid Javid advocated the move in order to send two ex-British citizens, who were also allegedly jihadist fighters, to the US.
The prime minister's spokesperson reiterated government's "long-standing" opposition to the death penalty, and said she would want Alexanda Kotey and Shafee El-Sheikh to be prosecuted in whatever country appropriate.
According to the Telegraph, Number 10's comments came after Javid wrote to US Attorney General Jeff Sessions, stating that he would seek no "assurance" the men would not be executed if they were tried in the US.
"I am of the view that there are strong reasons for not requiring a death penalty assurance in this specific case, so no such assurances will be sought," Javid wrote, in the letter dated June 22, 2018.
Downing Street, however, didn't support the position stating: "It's a long-standing position of the government to oppose the death penalty ... as a matter of principle," the PM's spokesperson said on Monday, Reuters reports.
READ MORE: Britain and US row over suspected ISIS terrorists 'The Beatles'
"We are continuing to engage with the US government on this issue and our priority is to make sure that these men face criminal prosecution. We want to make sure they face justice in the most appropriate jurisdiction which maximises the chances of a successful prosecution."
The two men are accused of being part of the 'The Beatles,' once one of the most notorious cells in Islamic State (IS, formerly ISIS/ISIL). The group was made up of British nationals who had travelled to Iraq and Syria to fight for the terrorist organisation. It is understood the two captured fighters had British citizenship but this was secretly revoked by ministers, according to reports
The Beatles were responsible for carrying out shocking atrocities on a number of high-profile Westerners. They include the beheadings of US journalists James Foley and Steven Sotloff, British aid workers David Haines and Alan Henning and US humanitarian worker Peter Kassig.
If you like this story, share it with a friend!