Award-winning Guardian journalist slammed by peers over Russian Foreign Ministry tweet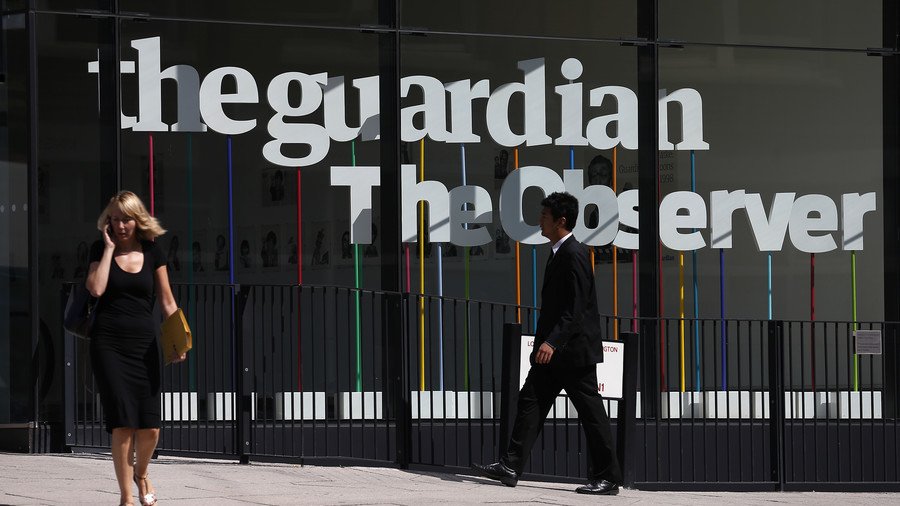 A British journalist, best-known for her reports on Cambridge Analytica and the impact of big data on the Brexit referendum, has sparked a backlash after claiming Britain and the West is at war with Russia – a 'hybrid troll war.'
Carole Cadwalladr, a writer for the Guardian and Observer who has been at the forefront of journalistic investigations into the circumstances surrounding the Brexit referendum and the 2016 US presidential election, has sparked controversy following her "This is war" comments concerning Russia and the West.
Remarking on Russia's Ministry of Foreign Affairs' Twitter profile picture of Maria Butina – a Russian woman recently charged with spying for Moscow in the US – she tweeted: "Unbelievable. Russian ministry of foreign affairs changes its profile photo to #FreeMariaButina. This is war. You realise this, right? It's a troll war. But it's still war. It's what war looks like now."
Bojan Pancevski, author and the Wall Street Journal's Germany Correspondent was one of many Twitter users to confront Cadwalladr on her overly-excitable war rhetoric.
He told the Guardian journalist: "Maybe that's how war is imagined in Islington, but elsewhere war looks like it's always looked like."
Cadwalladr then attempted to lecture Pancevski who has also written for The Times, the Telegraph and the Daily Mail in the past, by suggesting he read up on "hybrid warfare" – and quickly.
Pancevski – seemingly taken aback by Cadwalladr's assumption that he was ignorant on the topic, hit back, insisting he was well-versed in Russian hybrid warfare having reported on it from the frontline "for years."
Pancevski was not the only journalist to challenge Cadwalladr's Russian hybrid warfare assertions. Ronan Burtenshaw, Europe editor for socialist magazine, Jacobin, responded by highlighting, what he claims, has been decades of Western government interference in Russia – yet you would never know if from the little coverage it receives in mainstream media outlets.
Burtenshaw posted: "The most striking thing about the controversy over Russian influence in Western elections is how little anyone discusses the role the West has played in Russia in recent decades."
Other social media users also took issue with Cadwalladr's inflammatory rhetoric, insisting there was no war with Russia, war is what is happening in Yemen with "British-made bombs."
What is hybrid warfare?
The Council of Europe's Parliamentary Assembly defines hybrid warfare as a "threat based on a combination of military and nonmilitary means." The Parliamentary Assembly says that hybrid tactics include "cyberattacks, disinformation campaigns and interference in elections."
Like this story? Share it with a friend!
You can share this story on social media: