ISIS fanatic guilty of planning to behead Theresa May and attack Parliament
Published time: 19 Jul, 2018 08:43
Edited time: 15 Aug, 2018 11:03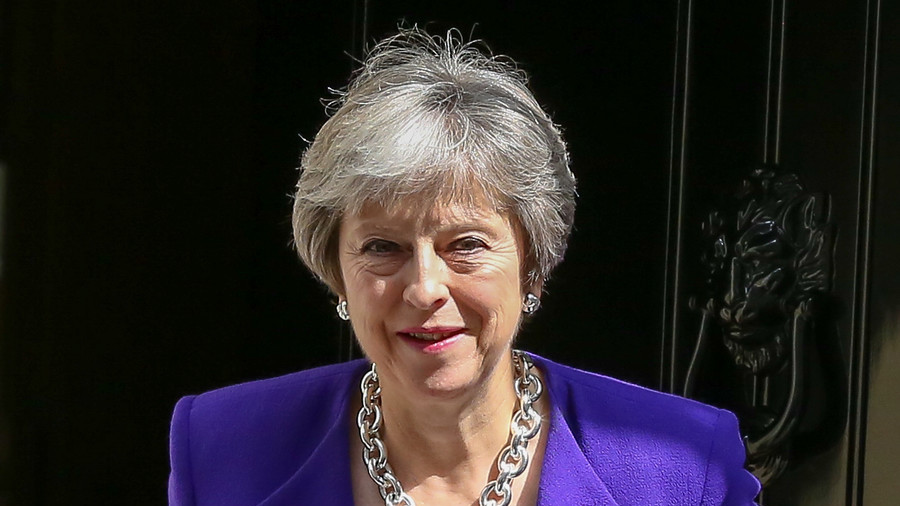 An Islamic State (formerly ISIS/ISIL) terrorist has been found guilty of plotting a suicide attack on Downing Street with an explosive-filled Argos rucksack. He also planned to behead Prime Minister Theresa May.
Naa'imur Zakariyah Rahman, 20, from Finchley in north London, said he wanted to carry out an attack on Parliament and kill the Tory leader, but his terrorist plot was thwarted by undercover officers from the Metropolitan police, British intelligence agency MI5 and the FBI.
Rahman's plans came to light when he contacted an undercover FBI agent he thought was an ISIS official, who in turned introduced the accused to an MI5 agent. He revealed details of his violent plot to the undercover agents, including wanting to launch a suicide or tanker bomb attack on parliament, and try to kill May.
He also detailed how he intended to use a suicide belt, a drone, an IED and poison, referred to as "P" or "curry mix".
Rahman was encouraged to carry out his plans by his uncle, who had travelled to Syria and was killed in a drone strike. The 20-year-old became even more determined to pursue his plans following his uncle's death, turning to the internet for inspiration when he came across the FBI agent.
The accused first came to the attention of officers when he was suspected of sending indecent images to underage girls, an offence for which he was not charged.
Half-way through the trial at the Old Bailey Rahman admitted to helping his friend Mohammed Aqib Imran join ISIS in Libya by recording a sponsorship video for the terrorist group. Imran, 22, from Birmingham, was convicted of possessing a terrorist handbook.
The jury is still considering a charge against Imran of preparing terrorist acts abroad.

If you like this story, share it with a friend!