National Action leader jailed for 8 years over banned neo-Nazi group membership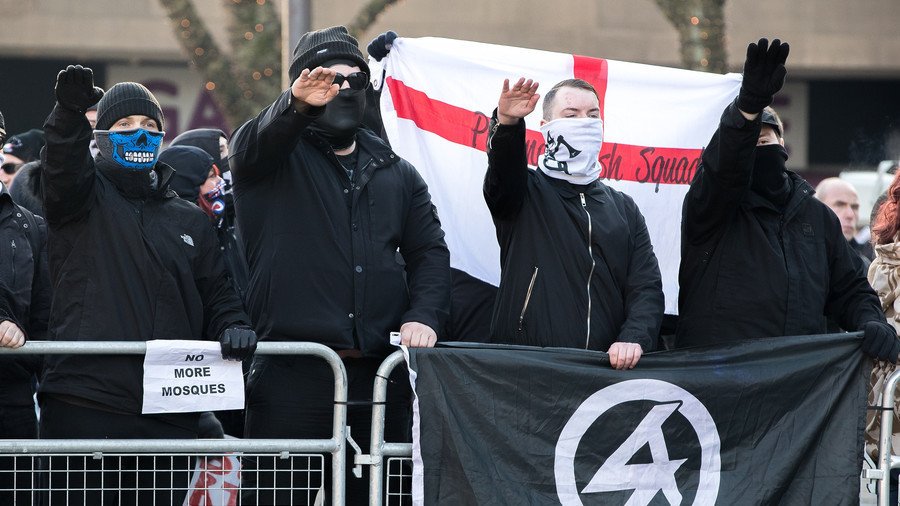 The leader of banned neo-Nazi group National Action has been jailed for eight years following a police investigation into a murder plot against Labour MP Rosie Cooper.
Christopher Lythgoe, 32, described as a "fully-fledged neo-Nazi" by the judge sentencing him at the Old Bailey on Wednesday, was found guilty of belonging to National Action, a neo-Nazi group proscribed in December 2016. The group – branded "racist" by then-Home Secretary Amber Rudd – was banned under the Terrorism Act 2000.
Lythgoe's arrest was made under an investigation into the attempted murder of West Lancashire MP Cooper and a female police officer. It came just a year after Labour MP Jo Cox died after being shot and stabbed repeatedly by far-right sympathizer Thomas Mair.
Lythgoe was accused of encouraging Cooper's murder, but after 20 hours of deliberation, the jury found him not guilty of that offence.
Meanwhile, Jack Renshaw, 23, from Skelmersdale, Lancashire, pleaded guilty to preparing to engage in an act of terrorism in relation to the plot and threatening a police officer. He was also found guilty of stirring up racial hatred in speeches in 2016.
The plot was thwarted thanks to whistleblower Robbie Mullen, who leaked details about a group meeting to a campaigner from anti-racist organization Hope not Hate in July last year.
Matthew Hankinson, 24, of Newton-le-Willows, Merseyside, was jailed for six years after being found guilty of membership in the banned group.
The jury acquitted a fourth man, Garron Helm, 24, of Seaforth, Merseyside, over the membership.
If you like this story, share it with a friend!
You can share this story on social media: