Greeted with protests & 'F*ck Trump' crop circle, US leader feels 'unwelcome' in UK (VIDEOS)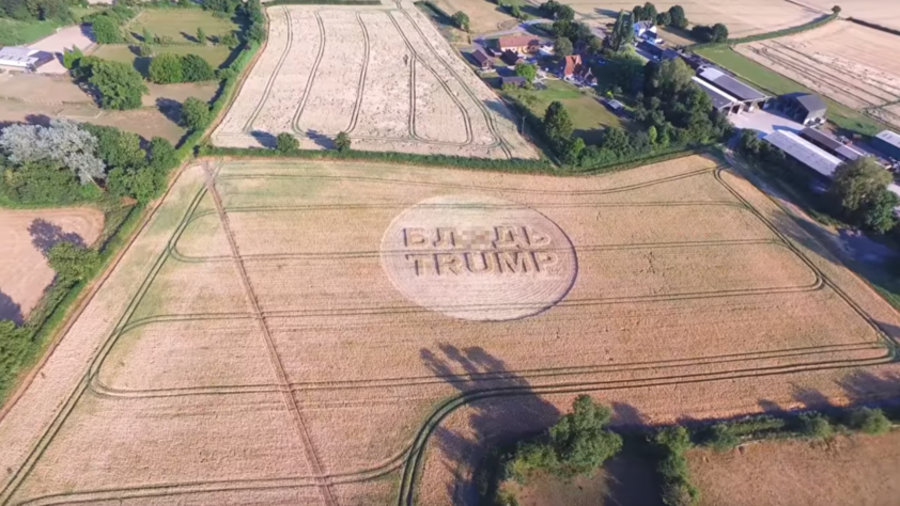 US President has received a lukewarm welcome on the first day of his official visit to the UK. Besides a crowd of protesters, a massive 'F*ck Trump' crop circle farmland sign, visible from his plane, greeted the US leader.
Just as Donald and Melania Trump landed at Standsted Airport, hundreds of protesters began to gather in London's Regent's Park waiting for Marine One to bring the guests to the US Ambassador's residence.
READ MORE: Trump says his 'talented' friend Boris Johnson would be a 'great' PM, ahead of meeting with UK's May
Chanting "Shame on you" and holding placards reading "Trump not Welcome" in front of an erected fence, the activists protested against a variety of issues, accusing Trump of being racist and of running an inhumane immigration policy. Protesters then whistled and booed at the landing of Trump's chopper.
The official visit to the country was also tainted for the guests by a large art installation at Moat Farm in Stoke Mandeville, which laid along Trump's flight path and read 'F*ck Trump' in a mixture of English and Russian. The 200-meter-wide, carefully crafted crop circle was made by an anonymous artist.
If you like this story, share it with a friend!
You can share this story on social media: