Full alert in Salisbury as man 'falls ill' near restaurant where Skripals ate before poisoning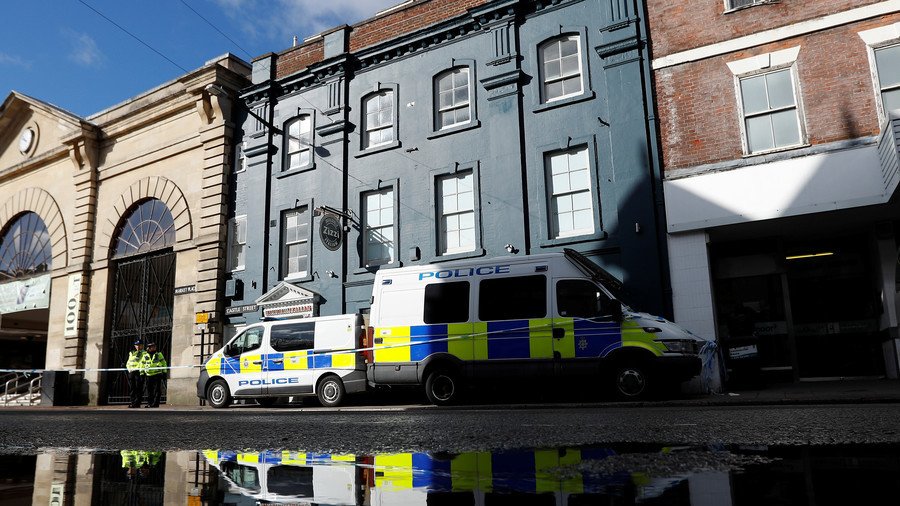 A new incident has occurred in the British town of Salisbury that hit the news in relation to the poisoning of a Russian ex-spy and his daughter. A man has passed out in the town center, provoking an emergency response.
UK police have closed a road in Salisbury after a man "in his 30s" had reportedly "fallen ill" right outside the Zizzi restaurant in Wiltshire, where the former Russian double agent Sergei Skripal and his daughter, Yulia, had dined on the day of the chemical attack, in which a nerve agent –dubbed Novichok– was used.
Emergency services have been seen outside the restaurant as police cordoned off the area. The Police have confirmed the incident in a Twitter post but provided no details. The reasons behind it remain unknown.
Police admitted that "there is nothing to suggest any wider risk to the public" but still announced that they would take "highly precautionary measures to ensure public safety" in light of the "ongoing incident in Salisbury and Amesbury."
The situation, however, soon calmed down as police announced that "the cordon in place in Castle Street, Salisbury, has been removed and the road has been reopened." The person in question, who was not identified, was taken to a local hospital, the police said, adding that "there is no concern for either his health or any wider risk to the public."
This fresh incident comes less than two weeks after a couple, Dawn Sturgess and Charlie Rowley, reportedly fell ill after coming into contact with Novichok in the town of Amesbury, located some 13 kilometers away from Salisbury. Sturgess died days later.
The Amesbury incident victims are believed to have been exposed to the same nerve agent believed to have poisoned Sergei and Yulia Skripal in early March. The Skripal poisoning case caused a major international scandal, as London accused Moscow of being behind the suspected chemical attack, though it presented no evidence substantiating its claims.
Despite the British government blaming Russia, police have not named suspects in either poisoning incident. In May, the UK's national security adviser Sir Mark Sedwill said authorities did "not yet" know who was responsible for the Skripals' poisoning.
On Wednesday, the UK counter-terrorism chief, Neil Basu, admitted that the British authorities are not even able to determine if the two incidents are linked. He also said he could not guarantee that those responsible for the attacks would be caught.
You can share this story on social media: