170 parents split from children & put into detention centers each year – migrants' rights charity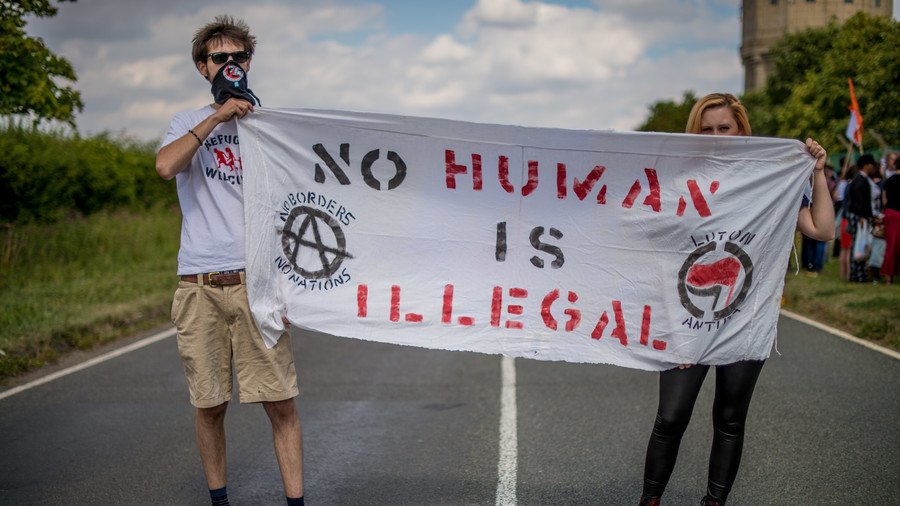 A migrants' rights charity has denounced the UK for "routinely" separating families, as they say up to 170 parents are placed in immigration detention centers, separating them from their children.
Nicholas Beales, legal manager for Bail for Immigration Detainees (BID), says that parents can be suddenly taken away for unspecified periods of time, and risk permanent removal to a country thousands of miles away – leaving a "devastating" impact on the children involved at the heart of family separation, Sky News reports.
If migrants are removed from the UK, they may be told to relocate families of British citizens or communicate with their loved ones via Skype. Beales says, "you can't overstate what kind of damage it does." He says it's common for children to experience panic attacks, bedwetting, and behavioral changes when their mother or father is detained.
UK Home Office regulations state that children are to be neither separated from both of their parents nor put into detention for immigration purposes. According to Beales, in less than two years, BID has overseen a number of cases in which Home Office enforcement has resulted in children being taken into care.
Kenneth Oranyendu's four children were taken into care when he was detained, having reported to the Home Office after dropping them off at school in March.
The 45-year-old pleaded with immigration authorities to allow him to pick his children up from school, as his wife was in Nigeria at the time for her father's funeral. His pleas fell on deaf ears as he was referred to an immigration detention center 200 miles away at Colnbrook near Heathrow, and his children were placed in care.
"I said I have nobody, it's only me," he told Sky News. "They still detained me."
The family has now been reunited after Oranyendu was released on bail and his wife returned from Nigeria to look after their children.
Despite this, Oranyendu still has to report to the Home Office every two weeks, and is concerned he could be detained again. He says his children, aged between 6 and 17 and all British citizens, were left "shattered" by the experience.
"Every time I go out of the house they are afraid I'm not going to come back. They are terrified we will abandon them, and suffer from panic attacks. They wake in the middle of the night to check if their mum and dad are still there," Oranyendu said.
Oranyendu has a past conviction for drug smuggling – a crime which he denies – and was detained by immigration after he served his sentence.
The Home Office insists that human rights were "fully considered" in Oranyendu's case. In addition, his status as a "foreign national offender" meant that protection of the public and prevention of crime were factors.
It comes after US President Donald Trump came under fire for imprisoning often very young children in cages at immigration detention centers, separating them from their parents. Trump subsequently backtracked from the policy, which many saw as cruel, by signing an executive order with the purpose of ending the detention and separation of parents and children for indefinite periods. It is so far unclear as to what procedure is in place to reunite children with their parents.
Prime Minister Theresa May was criticized for not explicitly condemning Trump, but did say that his child detention policy was "wrong" and "not something we agree with."
Like this story? Share it with a friend!
You can share this story on social media: