Vandals kill 120,000 bees in 'mindless' & 'heartbreaking' attack (PHOTO)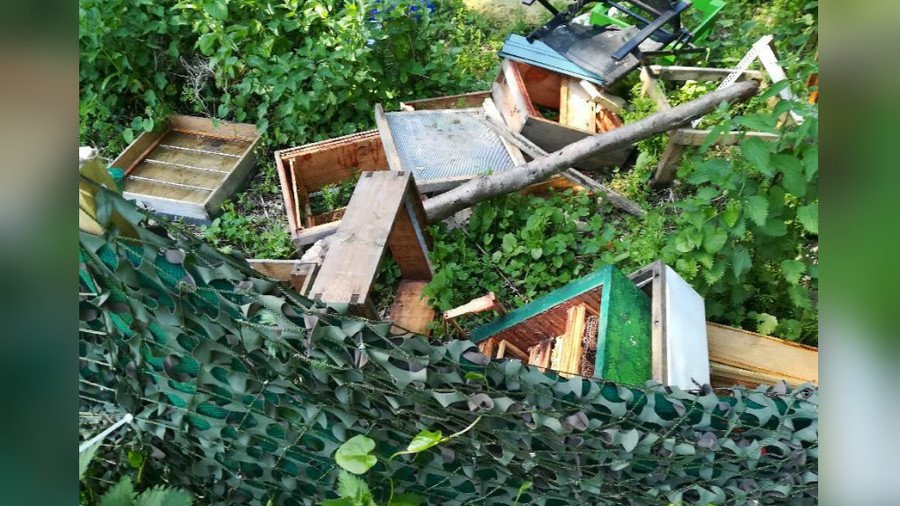 UK police are trying to track down vandals who smashed up two honey hives, killing thousands of bees.
Northumbria Police are investigating an incident in Hebburn, north-east England, in which a beekeeper's manmade hives were destroyed. Investigators are now trying to track those responsible for the vandalism that occurred back on May 22.
Hive owner Steve Cattanach spoke out about the destruction, issuing a statement through police about his despair and incredible frustration over the attack.
"It's just mindless, heartbreaking really," Cattanach said. "Beekeeping is like any hobby – it's my passion. But for people to just carry out such a disgraceful act with no thought whatsoever as to the consequences or harm it may cause, it's hard to take."
Police believe the hives were targeted after the offenders climbed over a 9ft fence in Carr-Ellison Park.
Cattanach has now appealed for anyone with information about the incident to come forward to Northumbria Police.
READ MORE: Bee gone: Scientists turn to technology as declining bee numbers threaten global food security
"I think there probably is a lack of appreciation for the importance of beekeeping," he said. "Hopefully, someone who saw the hives being vandalized will see this and come forward – and help bring whoever destroyed them to justice."
Like this story? Share it with a friend!
You can share this story on social media: