Stop selling arms to 'tyrannical' Thai military regime, CAAT urges May ahead of PM visit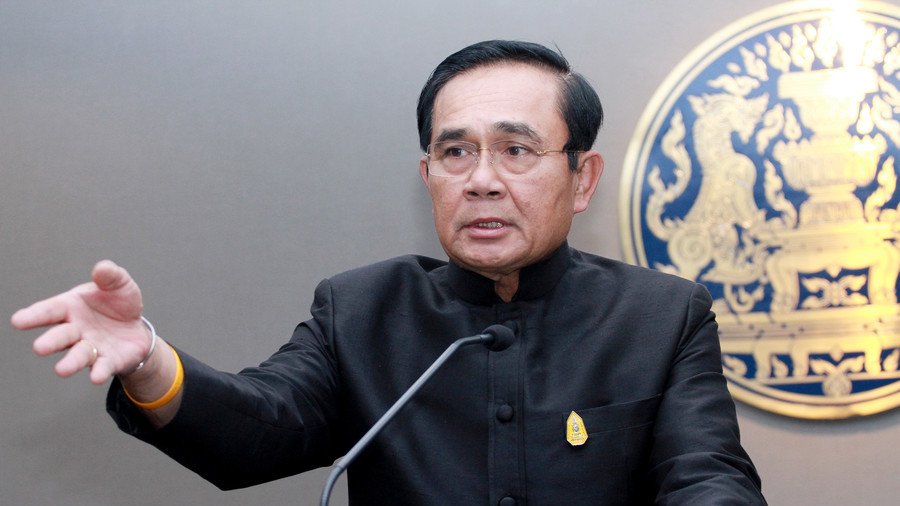 The UK government is "promoting" the use of "deadly" weaponry in Thailand by continuing to sell arms to the military regime despite its track record of human rights abuses, anti-arms campaigners have argued.
Ahead of the UK visit of Thailand's Prime Minister Prayuth Chan-ocha on June 20, Campaign Against Arms Trade (CAAT) has called on Prime Minister Theresa May to halt all arms sales to the country. To maintain this trade will show that "the UK government believes the political rights of Thai people to be less important than arms company profits and cozy relations with a dictatorship."
The south-east Asian country is on the UK's 'core market' list for arms sales. According to CAAT, the UK has licensed £48 million worth of arms to the Thai dictatorship since the military coup in 2014.
Andrew Smith of CAAT said: "Human rights must be on top of the agenda at the meeting. This cannot become yet another photo-op for human rights abusers on the steps of Downing Street. The government isn't just overseeing the sale of deadly equipment, it is actively promoting it. It's time for Theresa May to end the arms sales and call for democratic change."
According to Human Rights Watch (HRW), since the 2014 coup, Thailand has seen four years of systematic abuse of fundamental rights, Prayut Chan-ocha's administration has banned political activity and public assembly, arbitrarily arrested militants and detained civilians.
The PM, a former army chief, has promised to restore democracy but so far has pushed back the date for a vote several times.
The Asia director of Human Rights Watch, Brad Adams, said in a statement that May and French President Emmanuel Macron, who the Thai PM will also visit, "should make clear to General Prayuth that there will be no return to business as usual until Thailand holds free and fair elections, establishes a democratic civilian government, and improves respect for human rights."
The Thailand Human Rights Campaign has launched a petition calling on the invitation to the leader to be revoked given his use of "dictatorial power to systematically repress human rights throughout the country.
"Regarding arms exports to Thailand," the petition reads on, "we ask that the British government puts human rights and democracy first and stops selling arms to undemocratic and repressive regimes.
"Under these circumstances, we regard any visit to the UK by this tyrant as insult to democratic values. We urge the government to withdraw it."
When the first accusations of human rights abuses surfaced just a year after Prayut Chan-ocha assumed power, the Thai leader tried to justify his policies, saying: "To those who say we lost our democracy, I'd say I am sorry, but we cannot afford to waste the time we have now to change our country," Prayuth said in December 2013.
"Those accusing me of breaching human rights, they need to understand that we are operating in unusual circumstances," the Times reported him as saying.
If you like this story, share it with a friend!
You can share this story on social media: