'No clue': Foreign minister Burt slammed over claim 'no evidence' UK arms used in Gaza (VIDEO)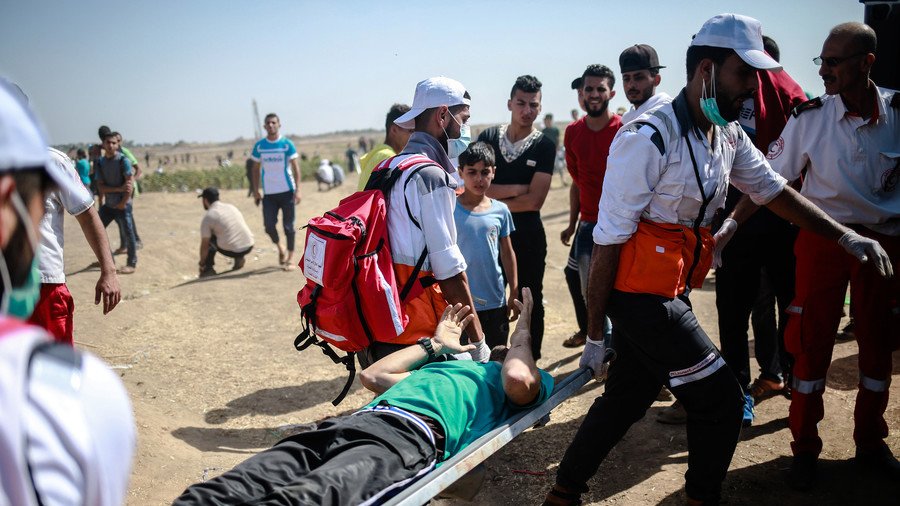 Middle East Minister Alistair Burt has been accused of having "no clue" UK arms sold to Israel were used to kill largely unarmed Palestinian protesters by the vice chair of the British Palestinian Policy Council.
As pressure mounts on Prime Minister Theresa May to halt arms sales to Israel amid claims British complicity in its violence against Palestinians, Burt claimed the House of Commons there is "no evidence" the arms sold have been used in the blockaded enclave.
But Vice Chair of the British Palestinian Policy Council, Professor Kamel Hawwash, hit back saying: "Perhaps no evidence means he hasn't got a clue rather than knowing they weren't used," he told RT's Bill Dod.
"What he has been arguing is that Britain does a risk assessment before issuing a license but once the license is issued the arms are sold to Israel and Britain has no idea whether these weapons are used.
"I think he is playing with words.
"To say that there is no evidence doesn't mean that they were not used, and that puts Britain in a very difficult position because the attack on these peaceful civilians including medics and press people amount to serious crimes, if not war crimes."
Up to 120 people have been killed and another 13,000 injured since the Great Return March kicked off on March 30, according to the Red Cross. Palestinians have, for the past two months, been protesting in Gaza for the right to return to the land they were expelled or fled from during fighting which led to the State of Israel being founded in 1948.
According to Campaign Against Arms Trade (CAAT), the UK has made record profits this year from arm sales to Israel.
Defense contractors in fact made at least £221 million ($294 million) last year from deals with Tel Aviv, a significant increase compared to £86 million ($114 million) in 2016, CAAT claims.
It comes as UN Secretary General Antonio Guterres warned spiralling violence in Gaza puts the region on the "brink of war."
He called for a separate and independent investigation into the killings in Gaza.
Israel opposed it and defends its military action saying it was needed to protect itself from leading political party in Palestine, Hamas, which the EU and US deem a terrorist organization.
If you like this story, share it with a friend!
You can share this story on social media: