'Degrading' upskirting practice to become criminal offense in UK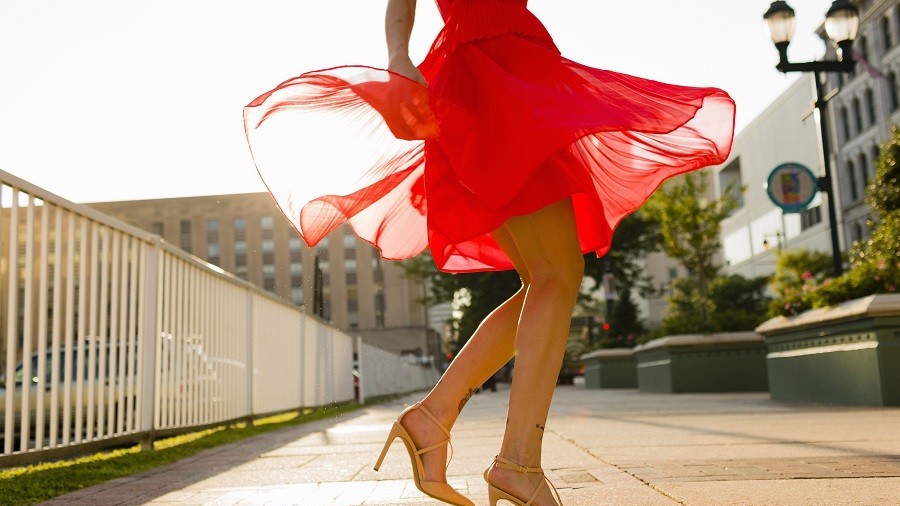 Upskirting - or taking sexually intrusive pictures of people - will be punishable by up to two years in prison after the government backed a campaign to criminalize the "humiliating" practice.
The Ministry of Justice has backed a private members' bill that would see perpetrators taking pictures under a person's clothing without their permission outlawed. Justice Minister Lucy Frazer on Friday confirmed the government would back the bill, put forward by Liberal Democrat MP Wera Hobhouse, stating: "This behavior is a hideous invasion of privacy which leaves victims feeling degraded and distressed.
"By making upskirting a specific offense, we are sending a clear message that this behavior will not be tolerated, and that perpetrators will be properly punished. I'd like to thank Wera Hobhouse, Gina Martin, and all other campaigners for their tireless work, and look forward to seeing the bill progress through parliament," she said, according to the Guardian.
It follows an online campaign by upskirting victim Gina Martin, 26, who called for the practice to be criminalized after police failed to prosecute a man she accused of taking upskirt pictures of her at a Hyde Park music festival. The case was dropped on the basis that she had clothes on and the photographs were therefore not deemed illegal.
"Almost a year ago, I started my campaign to make upskirting a sexual offense after I was targeted … And now, the result of all that hard work is that women and girls who needed this law changed are now being heard by those in power," Martin said.
Hobhouse, whose bill will receive its second reading on Friday, said: "I got involved in politics to change things that my constituents and I care about. I am incredibly grateful to Gina Martin for starting this campaign, and for giving me the opportunity – in my first year in parliament – to do exactly that.
"The fact that the government have listened to our calls is testament to the widespread consensus that there was a gap in the law that needed to be addressed."
It emerged in February that children as young as 10 had been victims of the practice.
Under current legislation police are not obliged to record incidents, meaning the actual scale of those falling prey of upskirting is unknown. Just 15 of 44 police forces in England and Wales had filed claims from the past two years, according to a Freedom of Information request by the Press Association.
Only 11 of the 78 cases reported resulted in suspects being charged using existing laws on voyeurism, indecency and public order.
Like this story? Share it with a friend!