SNP MPs storm out of PMQs after speaker refuses request for immediate vote (VIDEO)
Published time: 13 Jun, 2018 12:42
Edited time: 15 Aug, 2018 10:57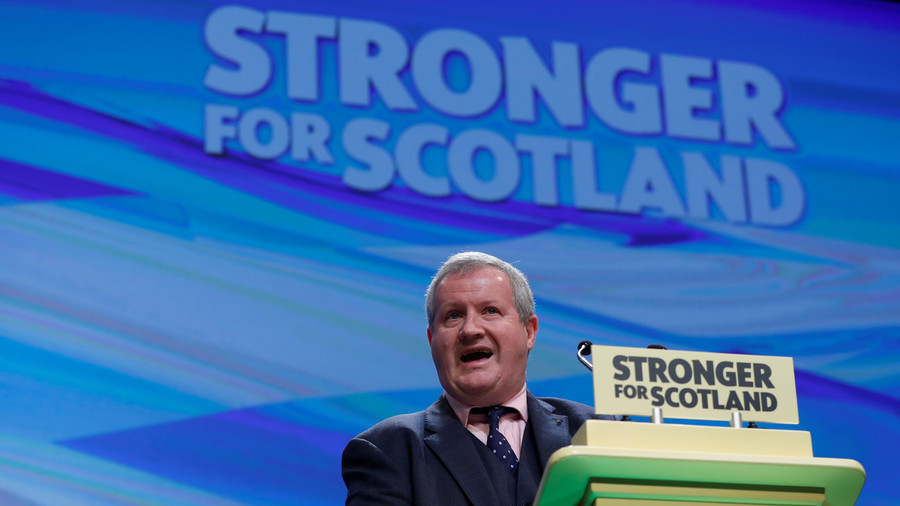 SNP MPs led by their Westminster leader, Ian Blackford, staged a walkout at PMQs after Speaker of the House John Bercow refused a request for an immediate vote on the motion "that this House sit in private."
After initially telling Blackford that he could hold a vote during PMQs, Bercow then told the Westminster SNP leader that he would hold a vote after the remainder of PMQs, telling him to sit down. Blackford refused, and chaos ensued.
Blackford eventually left the House of Commons with all of his SNP colleagues in tow, in a show of solidarity, much to the amusement of heckling Tory MPs.
READ MORE: Scotland's Sturgeon says UK faces 'catastrophic' no-deal Brexit scenario
He was protesting about the way Scotland had been treated over Brexit and in particular in relation to the EU Withdrawal Bill that the SNP claims takes back devolved powers such as support for farmers and control of territorial sea waters, returning them directly to Westminster.
Like this story? Share it with a friend!