Same toilet but not same pay: BBC praised for its 'inclusivity,' introduces gender neutral toilets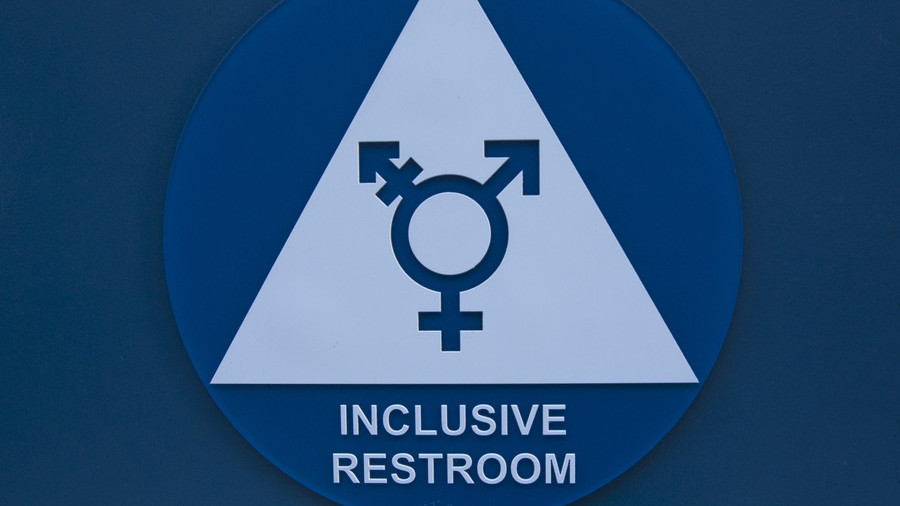 While it may still need to work on closing its gender pay gap, the BBC beats its rivals on inclusiveness when it comes to gender-neutral toilets, a new report from media regulator Ofcom has found.
According to The Times, Ofcom's investigation into diversity in the radio industry found that the state-run broadcaster has installed gender-neutral restrooms in all of its buildings where practically possible, as well as offering paid leave to those changing their gender in a bid to create a more inclusive and welcoming environment for transgender employees.
Diversity statistics provided by the broadcaster on its 21,239 employees found that 417 of those identify as transgender. It also found that 786 are gay men, while there are 206 gay women and 365 people who identify as bisexual.
Gender-neutral cubicles offered to all are often preferred by transgender employees, uncomfortable with sex-segregated lavatories.
While the report praised the BBC for leading its biggest commercial rivals Global (Classic FM, LBC, Heart) and Bauer (Absolute, Magic, Kiss) on inclusion, it warned that ethnic minorities and disabled people are under-represented in the radio industry, including at the BBC.
Commercial rivals were also told to improve their data collecting on the backgrounds of their employees to improve their chances of improving diversity.
It found that only six percent of radio employees are from ethnic minority backgrounds (eight percent at the BBC) – far below the UK population average of 14 percent. Five percent of radio employees say that they are disabled, compared with 18 percent of the population in Britain.
READ MORE: 'White privilege' is failing NHS BAME workers, say top chief executives
Under-representation was also found in women occupying senior management roles, with Ofcom finding that only 37 percent of top positions in commercial and public service radio went to women.
Head of Ofcom Sharon White said the radio industry had a great opportunity to "extend its reach and relevance to the whole UK," adding that it "must reflect the breadth of modern society and offer listeners engaging shows that speak directly to their lives and experiences."
Meanwhile, the BBC said: "We're proud to support diversity and have a BBC that is open to everyone."
Think your friends would be interested? Share this story!
You can share this story on social media: