UK seeks no assurances from Israel over use of British arms in killing of Palestinians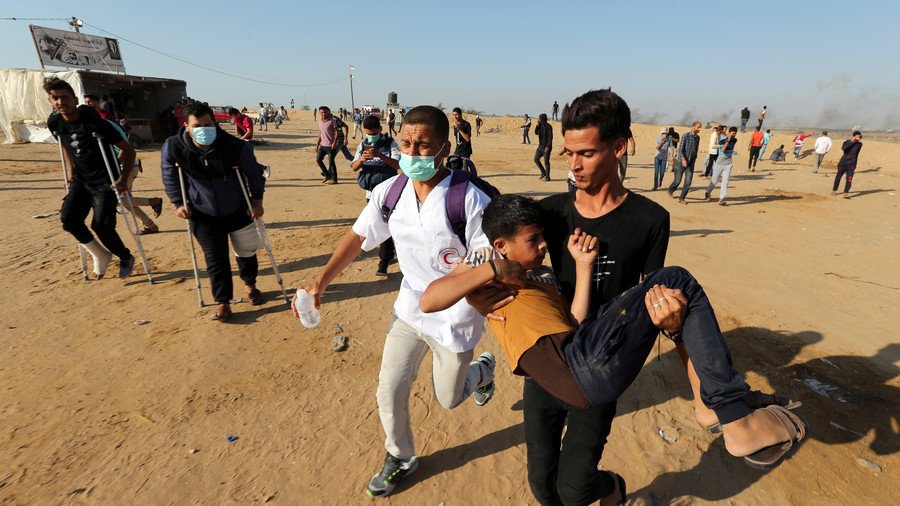 The UK is conducting a "business as usual" relationship with Israel, seeking no assurances from the country regarding the use of British arms in the recent 'massacre' of Palestinians in Gaza, according to a UK historian.
Mark Curtis, the Middle East Eye journalist and historian, has taken to social media to highlight three major issues with the support that the UK government is currently giving the Israeli state, each of which demonstrate the UK's "complicity" with a country facing numerous accusations of human rights abuses.
The first is that the British government has not sought assurances from Israel regarding the use of arms exported from the UK against Palestinians in Gaza. On this issue, Foreign Office Minister Alistair Burt told parliament that "we have not raised this issue with the Israeli authorities, we continue to assess export license applications on a case-by-case basis."
The second issue, Curtis suggests, exposes the UK's complicity in the ongoing blockade of Gaza through the British Navy's collaboration with Israel's Navy. Defense Minister Mark Lancaster has confirmed that "Royal Navy ships have conducted port visits to Israel on five occasions since January 2016," where they have "conducted routine defense engagement activities and small tactical exercises with [the] Israeli Defense Forces."
It's been detailed that Britain has sold an array of military equipment that has been used by the Israeli Navy, including military guidance or navigation equipment, components for weapon control, and electronic warfare equipment.
Burt conceded that his government had not even conducted an assessment into Britain's role in the blockade of Gaza, adding "we continue to call on the government of Israel to ease movement and access restrictions into and out of Gaza."
The third issue highlighted by Curtis is the British government's call for Israel to essentially investigate itself in relation to the recent deaths of Palestinian protesters in Gaza as a result of military action by the Israeli Defense Forces (IDF).
The UK government abstained from a UN Human Rights Council vote for a commission of inquiry into Israel's killing of unarmed Palestinians in Gaza, preferring for Israel to conduct an inquiry into the killings during the Palestinians' 'Great March of Return' protest.
Since March 30, more than 120 Palestinian protesters have died and 3,800 have been wounded by the Israeli military, according to Gaza health officials.
Omar Baggili, RT Journalist
If you like this story, share it with a friend!
You can share this story on social media: