Not another bloody bridge! Boris Johnson flirts with project to link Britain to Northern Ireland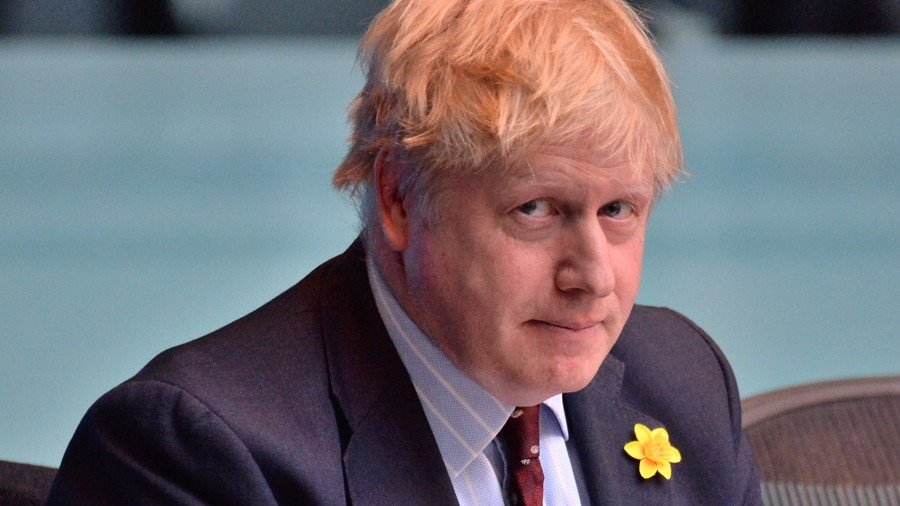 Despite previous attempts to build bridges falling flat (not literally), UK Foreign Secretary Boris Johnson has reportedly backed a £15 billion ($20bn) project to link Northern Ireland to Britain.
According to the Telegraph, the gaffe-prone Foreign Secretary said plans to build a bridge across the Irish Sea, which have already been backed by the Democratic Unionist Party (DUP), should be "seriously" considered.
Northern Ireland's DUP, which is currently propping up the Tory government, called for a feasibility research into building the bridge in its 2015 manifesto. The potential 14-mile bridge, running from Portpatrick on the west coast of Scotland to Larne or Bangor in Northern Ireland, is already being dressed up in optimistic post-Brexit language.
READ MORE: Boris Bridge? France & Britain to be linked by road over Channel if bizarre BoJo plan actioned
A source close to Mr Johnson told The Telegraph: "It's the kind of ambitious project we need to make a success of global Britain."
Adding: "Boris thinks this is an interesting idea which should be looked at more seriously - as politicians in both Scotland and Northern Ireland have already said."
In an apparent sign of support, Johnson retweeted former Telegraph reporter, George Trefgarne, sharing a positive article about the bridge.
Trefgarne, who is now a PR consultant, hailed the bridge as a project that "would kick start economic growth, enthuse the DUP, support the Union, bring the country together and create a stability to Brexit which not even the EU could knock-off balance".
The idea of Johnson overseeing the construction of a bridge will be all too familiar to Londoners after he backed plans for a Garden Bridge to be built over the Thames, while mayor of London. Several years later the project was scrapped by his successor Sadiq Khan, but not before some £37 million ($51.5 million) of public money was wasted on the endeavor. There are now calls for Johnson to be investigated over the matter.
More recently, the Foreign Secretary announced plans to to build a 22-mile bridge across the English Channel, saying it is "ridiculous" France and the UK are linked by just an underwater railway passage. But the project was greeted with such widespread skepticism by experts and MPs that Downing Street had to pour cold water on it.
If you like this story, share it with a friend!
You can share this story on social media: