Australian officials visit Julian Assange at Ecuadorian embassy for first time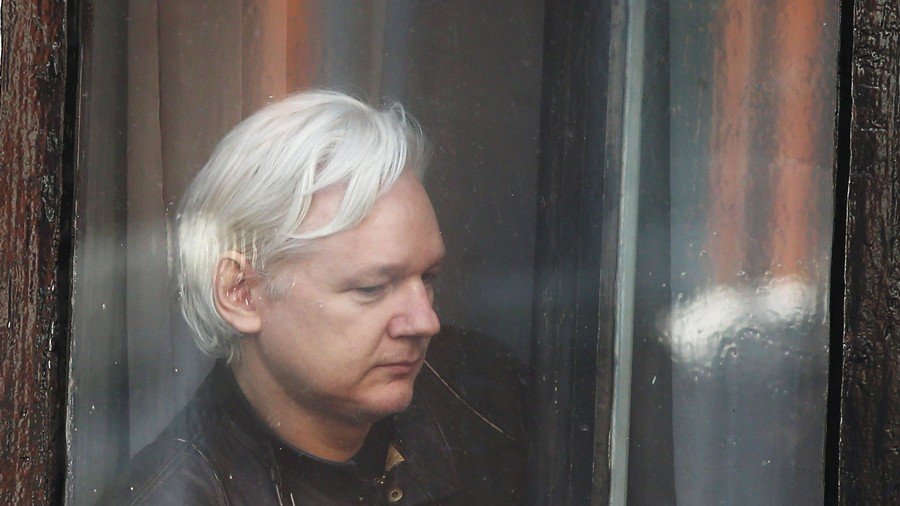 Australian officials have visited Julian Assange in the Ecuadorian embassy in London in what is believed to be the first time officials have met with the WikiLeaks founder.
Assange's lawyer Jennifer Robinson and Australia's High Commission officials were spotted leaving the embassy Thursday. The Australian government has long been criticized for its apparent abandonment of its citizen Assange.
"The Department of Foreign Affairs and Trade is providing consular assistance to Mr Assange through the Australian High Commission in London." a spokesperson from the Australian Department of Foreign Affairs and Trade told RT.com. "Owing to our privacy obligations we will not provide further comment."
Assange has been living in the Ecuadorian embassy since he sought asylum there in June 2012. The WikiLeaks editor feared being extradited to Sweden for questioning over sexual assault allegations, where he believed he would then be sent on to the US to face charges for his role in publishing thousands of US government cables leaked by whistleblower Chelsea Manning.
While the Swedish investigation has since been closed, Assange remains unable to leave the embassy without the guarantee that he won't be arrested by the UK and then sent to the US. He has an outstanding British warrant for allegedly breaching bail conditions by entering the embassy, and a UK court recently declined his petition to cancel it. Meanwhile, members of US President Donald Trump's administration have made statements regarding their desire to pursue charges against Assange.
"Julian Assange is in a very serious situation," Robinson told Fairfax media. "He remains in the embassy because of the risk of extradition to the US. That risk is undeniable after numerous statements by Trump administration officials including the director of the CIA and the US attorney-general."

While Assange has been protected by the Ecuadorian government since he was admitted to the embassy, new president Lenin Moreno has taken a less accommodating stance than predecessor Rafael Correa.
Assange had all internet and phone access cut off in late March after he tweeted about the Catalan independence referendum fallout in Spain, and is unable to receive visitors or phone calls. The current Ecuadorian government says Assange breached a condition of his asylum by voicing political opinion about other countries, but Assange's supporters say this violates his free speech and work as a journalist.
The Ecuadorian administration is thought to want to forge closer ties with the US than the previous government, and demonstrated this by signing a security agreement with the US in April, which opens the door for bringing back US military presence in the country, after Corera expelled them 2014.
READ MORE: 'Mutual distrust': Ecuador ejects US military group
Moreno has hinted that Assange's asylum is a burden and may not be guaranteed, despite the country granting Assange citizenship in December. The Ecuadorian leader told Deutsche Welle that Assange could remain in the embassy, as "it seems the British government is not going to grant [Assange] safe passage" to Ecuador. He also pointed to the conditions of Assange's asylum which "prevent him from speaking about politics or intervening in the politics of other countries."
RT has contacted Assange's legal team, the Ecuadorian Embassy and the Australian High Commission for further information and is awaiting response.
Like this story? Share it with a friend!
You can share this story on social media: