Tory MP ratchets up Russian fearmongering with study reviewed by anonymous or anti-Moscow academics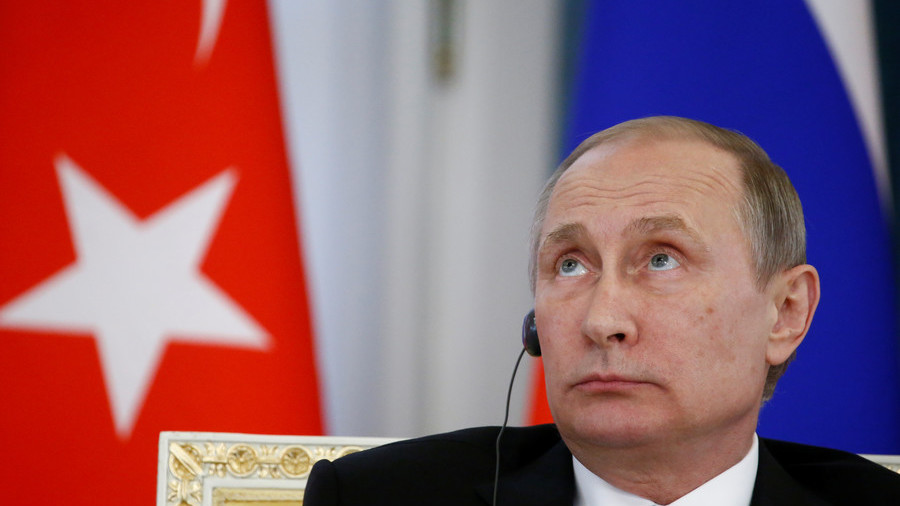 The UK will see a "full spectrum" threat from Moscow for years to come, says Tory MP Bob Seely, in yet another attempt to foster Russophobia by publishing anti-Kremlin propaganda masquerading as a peer-reviewed study.
The study, written for right-wing think tank, the Henry Jackson Society (HJS), perpetuates the Conservatives' Russia hate campaign by detailing what he calls the "first comprehensive definition of the nature of modern Russian warfare." HJS, which describes itself as a "policy-shaping force… to combat extremism, advance democracy and real human rights," has previously been accused by advocacy groups of scaremongering over a report on Islamist terrorism in the UK.
According to the paper itself, the study was peer-reviewed by staunch anti-Russian academic Dr Andrew Foxall. In the document, Seely also refers to two others who reviewed the paper. However, it does not bother to name them.
Seely's paper, titled 'A Definition of Contemporary Russian Conflict: How Does the Kremlin Wage War?' warns of a new kind of threat that the Western world faces from Russia. "One in which military and non-military tools are combined in a dynamic, efficient and integrated way to achieve political aims," said HJS.
The think tank went on to sing the praises of the Isle of Wight MP, adding: "Until now, there has been no common agreement on what we are fighting – but Seely offers a comprehensive definition."
In a press release published by the Henry Jackson Society, Seely said that "Russia is waging a very modern kind of conflict on the West – as well as on the Russian people themselves."
"Putin's tactics owe much to the 'active measures' practiced by the KGB during the Cold War, subverting truth to undermine our faith in our institutions. He seeks to demoralize and divide us," the Tory MP said. "The coming years will test our resilience in multiple ways. If we are to counter Russian aggression and deter future attacks on us and our allies, understanding contemporary Russian conflict is a crucial first step," he continued.
Commenting on the report was yet another Tory MP and Foreign Affairs Select Committee Chair Tom Tugendhat, who has stepped into the position of anti-Russia hawk number one in recent months. He said that Seely's paper was important for understanding how the Kremlin influences others to achieve "strategic goals."
"Up until now, the West has been without a definition of Russian warfare in all its complexity and sophistication," Tugendhat said. "Bob Seely has now provided us with an approach based on common understanding of the threat we face. I will be raising this with the other select committees that are investigating Russian activity in the UK.
"Peer reviewed by leading scholars, this paper is a critical element in understanding how Russia and other powers are using often malign influence to achieve their strategic goals. It is important to understand the tools and techniques they are using so we are better prepared to defend and respond," said Tugendhat.
The neo-conservative think tank is no stranger to controversy, having been described as anti-Muslim and anti-immigration on numerous occasions. In 2014, HJS pulled funding for two parliamentary groups which focused on homeland and international security after refusing to disclose its donors to the Commons' standards watchdog.
Associate Director Douglas Murray was slammed after he complained that London had "become a foreign country" because white Britons were a minority in 23 of 33 London boroughs. He has also previously been photographed with far-right US anti-Islam campaigner Robert Spencer, who was banned in 2013 from entering the UK by the Home Office.
Think your friends would be interested? Share this story!
You can share this story on social media: