UK condemns Gaza killings while British arms sales to Israel hit record levels (VIDEO)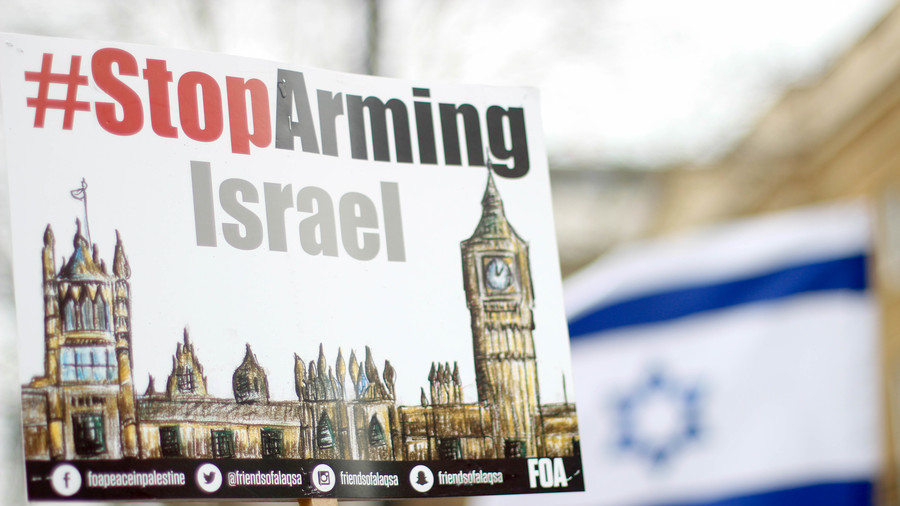 The UK government has condemned Israel for its "deeply troubling" use of live fire in Gaza that killed 60 Palestinians and injured 2,771 – while also overseeing record arms sales to Tel Aviv.
Prime Minister Theresa May was among the global leaders who called for an end to violence against peaceful demonstrators in Gaza over the past month. She branded the killing of 60 Palestinians by the IDF on May 14 "tragic and deeply concerning."
However, the sincerity of the UK's reproach is cast into doubt by the staggering increase in the country's arms sales to Tel Aviv. Britain's weapons sales to the Israeli Defense Forces (IDF) have soared eleven-fold since 2015, rising from £20 million ($26.5 million) to £221 million ($293 million) in 2017.
Stop Arming Israel campaigner Adie Mormech hit out at the UK over its contrasting messages. "They have always been arming Israel and actually they have increased their arms to Israel despite being critical occasionally," he told RT.
"The more the wars, the more the shareholders go. How much is that up, how much are Albeit shares up? They must be rising, they must be going through the roof.
"If they [shareholders] could see the hospitals where I was, where those children were coming in one by one, some without legs, if they could see that I don't think they'd be selling weapons at all, I think they would be walking away from the industry."
If you like this story, share it with a friend!
You can share this story on social media: